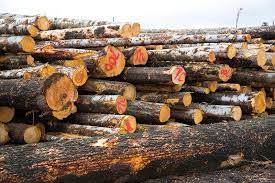 A few weeks ago, I had the privilege to be a part of a panel discussion at the Georgia Forestry Association's Annual Conference held in Jekyll Island. The discussion, named "From Saplings to Solutions: The Emergence of Mass Timber in Georgia", featured panelists from Jamestown LP and SmartLam North America. We delved into the implications of mass timber on the sustainability of Georgia's timber industry.

Mass timber, a green building material made up of layers of wood bonded together to create glulam beams and cross-laminated timber (CLT) panels, brings several benefits. These include environmental sustainability, speed in construction, waste minimization, and economic advantages.

At Georgia-Pacific, we recognize the enormous potential of mass timber and Southern Yellow Pine in Georgia. We view mass timber as a compelling choice for wooden construction. Its rising acceptance is shaping the industry and leading to an uptick in light frame construction in commercial, non-residential buildings.

One fascinating feature of mass timber is its ability to sequester carbon. Trees absorb carbon dioxide from the atmosphere as they grow. This carbon is then stored in the structure when they are transformed into mass timber, making mass timber buildings a carbon sink and giving them an advantage over conventional construction materials.

Another advantage of mass timber is its speed in construction. The components are pre-made, which considerably cuts down on-site construction time. For example, in the 619 Ponce project, Georgia's largest Southern Yellow Pine mass timber construction, we supported Jamestown LP and SmartLam by processing the lumber for beams and panels at our sawmill in Albany, Georgia. This sawmill employs around 185 Georgians and injects approximately $100 million into Georgia's economy.

After processing the logs, we shipped the lumber to Dothan, Alabama, where SmartLam's team fabricated it into beams and panels. This pre-fabrication process alone demonstrates the potential economic opportunity for mass timber. It involved three communities across southern states, known as the nation's wood basket. As this construction method becomes more popular, its economic impact will also expand.

According to Forest Economic Advisors, mass timber construction could potentially boost lumber consumption by roughly 5% over the next decade. This would be a significant milestone for Georgia, which has more plantation acres, total timberland acreage and privately-owned timberland acreage than any other state in the nation.

Besides the ongoing growth of light frame wood construction in non-residential and multi-family sectors, there's a potential to boost lumber demand by more than four billion board feet. This could utilize approximately 16 million tons of logs annually and sustain several million acres of working forest.

The benefits of mass timber are clear. It's a sustainable, efficient, and visually appealing material that's transforming architecture and construction economics. As its advantages become more widely acknowledged, we foresee a sustained increase in the application of mass timber in construction projects across the country.

In recent years, we've partnered with the Georgia Forestry Foundation on their extensive "Seedlings to Solutions" campaign. This campaign is tracking the expansion of mass timber in Georgia this year. Georgia-Pacific has been a strong supporter of the progression of modern mass timber construction through our involvement in the Georgia Forestry Association and Georgia Forestry Foundation, Softwood Lumber Board, WoodWorks, and the American Wood Council.