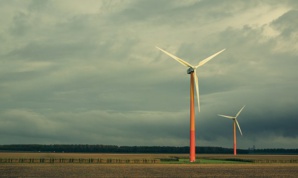 Dailycsr.com – 15 September 2018 – The options leading one towards responsible investing comes with the scope of investing funds which aligned to respective values and has a potential to minimise risk. The Head of Responsible Investing at PNC Asset Management Group, David Alt stated:
"More and more people want to invest in companies that match their values – or they want to avoid investing in companies that don't match their values".

PNC's approach to responsible investment includes several methods to choose from whereby the money can be used in "environmental, social or governance issues, as well as financial performance". However, it is interesting that the concept of responsible investing is decades' old one, while only it is "gaining popularity". As a result, people with "different income levels" along with the people who are "passionate about different causes and issues" have something to choose from "mainstream options".

More and more companies are taking conscious decisions that are "socially responsible" whereby opening "more options for responsible investors". Currently, various "non-profit organizations" along with many millennials show particular interest in responsible investments. However, there are others too using responsible investment to their advantage.

As per 2016's figures, the strategies of responsible investments "accounted for $1 of every $5 being professionally managed" in the U.S., while the number is likely to rise. In Alt's words:
"Identity is important for both people and organizations. For example, a non-profit organization that supports cancer patients may want to invest in a way that will help advance their mission. Investing in tobacco stocks would obviously be contrary to their mission. We can help them avoid those kinds of contradictions and align with their values while planning their investment portfolio. The same is true for individuals".

According to Alt, in order to begin the journey into responsible investment, one needs a "trusted advisor". In his words"
"There is a lot of confusion surrounding responsible investing. In the past, there was a stigma about underperformance, but now there are ways to screen things out and reinvest funds to better match the benchmark returns you're seeking. This allows you to get the same relative performance without sacrificing your values".

Most of the time, responsible investment is made with "four intentions" listed below, as mentioned 3blmedia:
Making an Impact: targeting specific outcomes, typically in private markets
Doing No Harm: aligning your values and portfolio on an exclusionary basis (screening out and avoiding certain causes)
Managing Risk: using strategies focused on environmental, social or governance standards and risks
Doing Good: aligning values and portfolio in an inclusionary manner (by supporting certain causes)
Under "doing good" one can mention various initiatives like "alternative energy, green building and sustainable water", while the topics under "doing no harm" covers "board composition, climate change, labor standards and human rights". As Alt said:
"The key point is that responsible investing is a journey, not a destination, and we believe the proper guidance of a trusted advisor could help to pave the way for investors".
For further information, kindly visit:
https://www.pnc.com/en/personal-banking/wealth-management/responsible-investing.html?lnksrc=topnav
References:
3blmedia.com