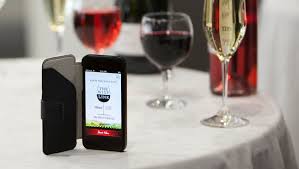 Dailycsr.com – 23 December 2015 – Pernod Ricard, the maker of "Beefeater gin" and absolute vodka, has "extended" the "Wise Drinking programme", whereby the company has "gradually" added the address
www.wise-drinking.com
at the labels placed at the back of all its packaging bottles. The address now appears throughout Pernod Ricard's "brand portfolio", besides the company has also renewed its inventories.
As and when the consumers attempt to open the page at
www.wise-drinking.com
, they will be redirected to the "responsible drinking site" for their respective country wherein their servers are located. In case, a country does not have its own page, the consumer to be taken to the "IARD (International Alliance for Responsible Drinking) site".
Likewise, Ethicalperformance.com writes:
"In the UK, for example, the page redirects to the responsible prevention website
www.drinkaware.co.uk/
which provides the public with information on maximum consumption levels of alcohol recommended, by defining a unit of alcohol, and offering information on the effects of alcohol consumption and instances in which abstinence is advised".
The "Wise Drinking programme" also has a mobile application, which can be accessed in thirty seven languages. It is an attempt to enable people to check on real time "the amount of alcohol consumed and tailored to each country's legislation".
Many affiliates of Pernod Ricard, like its Canadian associate Corby Spirit and Wine Ltd, are conducting various "awareness raising campaigns" so as to help the consumers "avoid excessive" alcohol consumption especially in the eve of Christmas and New Year's celebrations.
Moreover, Corby Spirit and Wine Ltd in collaboration with the "public transport provider, Toronto Transit Commission", will provide the residents of Toronto with "free and safe transport on New Year's Day" like last year, whereby the idea received wide publicity through "social media and billboards"
References:
http://www.ethicalperformance.com/