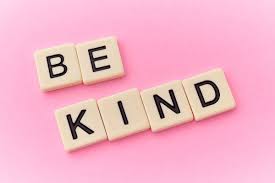 Introducing the Magnificent Impact of Checkout Charity: A Record-Breaking Year in Fundraising!
In a sensational display of generosity, American retailers have achieved unprecedented heights in their point-of-sale fundraising efforts. According to the esteemed Charity Checkout Champions study, recently released by Engage for Good, consumer donations skyrocketed to a remarkable $749 million in 2022. This represents an astounding 24% increase from 2020, showcasing a heartwarming trend of compassion and support.
Delving into the sixth edition of this renowned study, we discover that an impressive total of 77 programs achieved the prestigious $1 million+ revenue level. This figure stands proudly, surpassing the previous year's count by a single program. Truly, these remarkable endeavors have shaped a philanthropic landscape that knows no bounds.
Alli Murphy, the esteemed leader of this extensive research effort, expressed her awe at the unwavering dedication of consumers to contribute to a multitude of noble causes, hand in hand with retailers. She astutely observes that this phenomenal growth is a testament to the unwavering spirit of benevolence displayed by individuals who continue to rally behind initiatives that make a real difference. Collectively, these leading programs have amassed an awe-inspiring sum of over $6.7 billion in the past 30 years.
Unveiling the cream of the crop, let us celebrate the five largest point-of-sale fundraising campaigns of 2022, each an emblem of altruism:
eBay: A staggering $107 million raised in support of a wide variety of nonprofits, igniting hope in countless lives.
Albertsons: A remarkable $67 million dedicated to hunger relief, Ukraine aid, and other commendable charitable endeavors.
Walgreens: A significant $50 million donated to Comic Relief, spreading joy and making a meaningful impact.
Costco: A generous contribution of $49 million in support of Children's Miracle Network Hospital, nurturing the well-being of young souls.
PetSmart: With a compassionate gesture, $46 million was bestowed upon PetSmart Charities, championing the welfare of our furry friends.
The growth witnessed in checkout charity programs can be attributed to pivotal changes in their formats. As highlighted by the esteemed President of Engage for Good, David Hessekiel, the integration of fundraising into electronic point-of-sale systems has experienced an impressive 45% surge from 2020 to 2022. No longer solely reliant on human cashier asks, these innovative methods have revolutionized the way we give. Additionally, an incredible 67% of campaigns now offer the option for shoppers to round up their purchases to a whole dollar amount. This notable 43% increase from 2020 showcases the convenience and ease with which individuals can contribute to causes they hold dear.
Immerse yourself in the wealth of insights and revelations provided by the comprehensive report, available for
free download
. Unearth the detailed list of the illustrious 77 $1 million+ programs, while exploring captivating topics such as consumer behavior, program formats, the impact of macro factors like inflation, and invaluable strategies for program success.
Prepare to be inspired by a momentous year that reshaped the landscape of fundraising, leaving an indelible mark on the hearts of millions. Together, let us celebrate the triumphs of empathy, compassion, and the unwavering commitment to making a difference in the world we share.