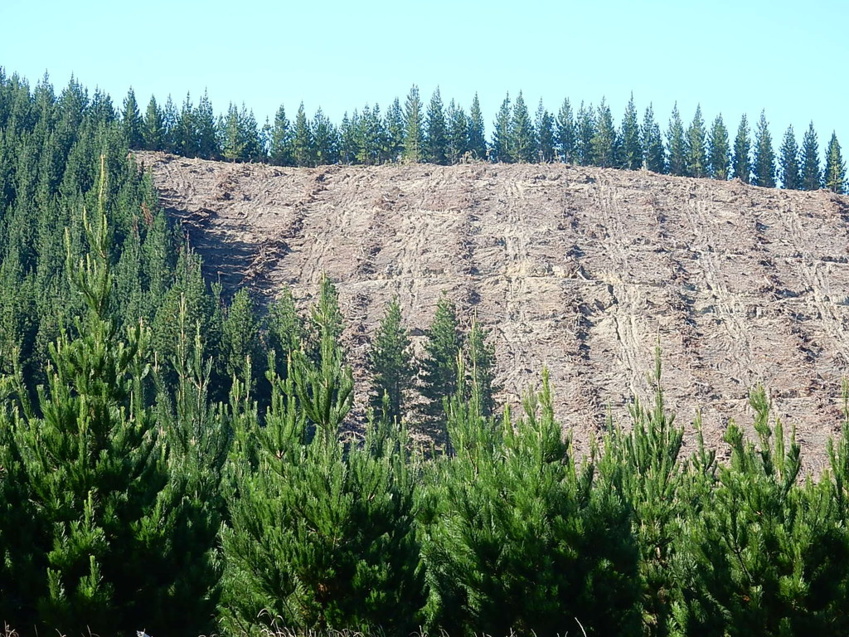 In the late 1940s, Rayonier had launched its first forest development program marking a beginning of its cycle of planting, harvesting and reforestation. Since then, it has planted more than 1 billion trees. By 2021 the company had planted more than 34 million in the US and New Zealand.
R&D on afforestation
Rayonier conducts research and development to provide the necessary knowledge, tools and skills to implement sustainable forest management as well as to provide effective afforestation programs across all of its asset base.

Rayonier believes in:
Genetics and tree improvement,

Soil and seedling production,

Biometrics and growth/yield,

Environmental sustainability (water, biodiversity and threatened and endangered species (T&E)).)

Carbon and climate impacts.

In addition to its internal research efforts, it also collaborates on special research initiatives with industry associations, as well as with other private industry participants, and university and corporate cooperatives.

In the United States, Rayonier is a member of more than 30 university and industry cooperatives, which provides it access to a wide range of basic and applied research programs to support forest management efforts.

In New Zealand, Rayonier employees are actively involved in the leadership and technical committees of several forest owner associations related to research and forest health. It also works with the University of Canterbury on a wide range of forestry research issues.

Nurturing the health of forest
Rayonier's continuous process of research, genetic selection, breeding and testing allows it to progressively improve the productivity and value of forests during continuous rotations.
It uses traditional arboriculture techniques including controlled pollination; they also do not plant seedlings that are labeled as genetically modified organisms (GMOs). Its tree improvement research is mainly focused on identifying and breeding tall, straight, fast growing tree species with good tree properties.

Its programs are designed to improve disease and pest resistance through careful genetic selection and specific forestry applications. It also conducts research to identify more effective forestry practices to increase the survival and growth of the trees that it plants. As part of its studies, it regularly monitors forest conditions for invasive species, weed competition, tree survival, soil conditions and pests.

It uses herbicides only when necessary to control competing plants. The selection of these treatments is based on the specific needs of the site and the safety and efficacy of each herbicide used. Our research and development programs look at the current state of forests as well as the long-term consequences of climate change and their potential impact on our business. This includes assessing changes in expected weather patterns in different regions to assess potential long-term impacts on forest health and productivity.

Rayonier relies on in-house analytical expertise in timber flow models and other harvest planning tools to guide long-term planning and sustainable yield estimation. It defines sustainable yield as the annual yield that can be sustained in perpetuity based on biological growth measures and the expected yield from our afforestation and afforestation efforts. Its long-term harvest plans for obtaining fixed income estimates are typically 60 years in the South and New Zealand and 100 years in the Pacific Northwest of the United States.

To underline its commitments to sustainable forest management, Rayonier publishes annual sustainable yields for each of the three major wood-using sectors. For 2021, it has projected the total yield at 10 million tons, slightly lower than the expected sustainable production range of 10.3–11.1 million ton, due to year-round weather and transport constraints.

Its 2021 crop included a final yield of approximately 95,000 hectares, equivalent to 3.5% of the total area. Its sustainable performance and overall harvesting strategy are reviewed annually by the Board of Directors.

All of Rayonier's harvesting activities are carried out according to a detailed harvesting plan that outlines harvesting techniques, best management practices, riparian buffers, river crossings, water management and other legal requirements. Its harvesting scheme also provides a buffer around all known or identified habitats of T&E species and adjusts the timing of activity as necessary to avoid disturbing certain species during each breeding season.

Rayonier strongly opposes illegal logging and deforestation. Illegal logging is strictly prohibited in the United States and New Zealand, and Rayonier complies with applicable laws and regulations as part of its third-party certification process.

Since soil quality is critical to the long-term health and productivity of forests, it follows best management practices in all of its operations that are designed to minimize soil disturbance and erosion and prevent sediment from entering waterways during logging operations.

We have invested heavily in soil mapping across large areas of arable land, including data on soil horizons, textures and drainage grades. With the knowledge gained about soil properties, including the need for improved nutrients, Rayonier can adjust application rates and seasonal timing to improve tree growth and reduce the potential for site migration.

Forest managers use Rayonier's knowledge of geology and soils to guide management practices for each tree trunk during rotation cycles.

In the southern United States, the age of our plantations is typically 21-28 years for pine plantations and 35-60 years for natural plantations.

The age of change in the Pacific Northwest is typically 35-50 years, and in New Zealand 24-34 years. The age of rotation depends on many factors, including species, topography, elevation, soil quality, and rainfall.