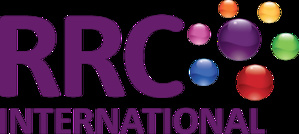 Dailycsr.com – 06 April 2016 – Visitors who attended the "Health and Safety Event" RRC International that took place in Birmingham at NEC, have had a chance of gage the products of the latter, especially that of "J6 stand". The event began on the 22
nd
March 2016 and lasted till the 24
th
of March 2016, whereby enabling the visitors to look into its wide range of outstanding health, safety, environmental and quality training products" which is still expanding.
The visitors were given the opportunity to converse directly with the experienced staff members of the training firm who also have due knowledge and grasp over the subject. Moreover, the visitors were also given an invitation to take part in a "prize draw", whereby they could win "a NEBOSH Diploma course".
In fact, the firm has also issued a twenty percent discount on the classroom as well as e-class courses which would be registered by the 30
th
of April 2016.
According to Gareth Lewis of RRC, the team has been quite happy to welcome "visitors to the stand". They were generous in escorting and helping visitors who were "looking for information on health, safety and environment courses", whereby giving the latter the best advice possible on the subject.
References:
http://www.healthandsafetyatwork.com/