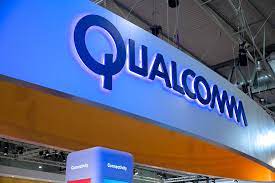 The dynamic wireless communications sector is characterized by swift technological advancements, evolving industry benchmarks, frequent product innovations, and the integration of 5G, which extends into new domains like automotive and the Internet of Things (IoT). Remaining at the forefront amid such constant changes necessitates ongoing efforts to enhance existing technologies and products, as well as the creation of novel solutions.

To facilitate this continuous progression, we've made substantial and enduring commitments to research and development (R&D), allocating over 20 percent of our revenues to R&D since 2006. Our investments have already surpassed $70 billion, resulting in the accumulation of more than 140,000 patents and patent applications, and over 35 years of pioneering advancements in chipsets, software, services, and integrated platforms. Our R&D centers span the globe, with a primary focus on Europe, China, India, and the United States.

Just as we make substantial strides in R&D to spearhead technological innovations driving the intelligent edge, we also engage in long-term investments to foster growth in nations and markets. This involves investing in STEM talent, universities, startups, and operators, as well as collaborating on government initiatives and partnerships with licensees. Our contributions span from providing expertise in spectrum selection and 5G evolution to supporting startups across various stages, cultivating vital technologies through research collaborations, and offering extensive technical and intellectual property (IP) training programs. This support nurtures thriving technology ecosystems.

Since our inception, we've upheld a commitment to bolstering inventive academic research. Through diverse university programs, we empower the academic community to forge fresh concepts and solutions across a wide array of technological research domains at renowned universities worldwide. Each year, we collaborate with over 100 research faculty, award more than 50 student research fellowships, and sponsor over 70 academic conferences and initiatives. In our interactions with academia, we share our expertise and tools across diverse technologies, fostering research and fostering talent growth.

Additionally, we foster regional innovation through incubation and mentorship initiatives aimed at nurturing promising startups in crucial technology sectors. We offer engineering guidance, business coaching, IP programs, and training to assist startups in their growth journey towards successful technology enterprises. Our incubation programs, which do not require equity stakes in startups, have a proven track record of helping startups secure venture funding, file patent applications, and expand beyond their home countries. These efforts are complemented by other company programs that support startups at various stages of development, including late-stage venture capital investments.

The programs backed by our company have guided over 162 startups since 2016, with a focus on emerging markets that display a burgeoning talent pool for design and an expanding supply chain alongside local manufacturing proficiency. Notable countries include India, Taiwan, and Vietnam, where our startup incubation initiatives commenced in 2016, 2019, and 2020, respectively.

We prioritize assisting startups established or led by women entrepreneurs in numerous markets. For example, the Qualcomm Women Entrepreneurs India Network (QWEIN) programs in 2020-2021 and 2021-2022 supported 14 and 11 early-stage women-led startups, respectively. These startups span diverse sectors such as healthcare, IoT, robotics, clean technology, agricultural technology, extended reality (XR), and logistics. The 2022-2023 program is set to mentor an additional 11 women-led startups.

Leveraging advanced cellular communication (4G and 5G) and cutting-edge computing technologies (including AI at the network edge), these startups have crafted end-to-end IoT applications for region-specific products and services. These applications cover domains like healthcare, smart cities, agricultural technology, smart homes, automotive, advanced computing, semiconductor design, XR, wearables, robotics, and drones. Many countries organize annual startup incubation competitions, wherein top startups are initially identified via rigorous selection, subsequently nurtured over several months, and eventually invited to compete in a pitch and demo event before a jury comprising industry and government representatives, resulting in the selection of three winners.

For instance: In the 2021 India startup cohort, the winning startups announced in March 2022 were Dhruva Space Pvt. Ltd., Ossus Biorenewables Pvt. Ltd., and Nimble Vision Pvt. Ltd. In the 2022 India program, 12 additional startups are currently being incubated, aiming to participate in the final stage in March 2023. Additionally, a new program for semiconductor design startups is planned for 2022-2023, aligning with the country's emphasis on semiconductors.

In the 2022 Taiwan startup cohort, the top winners announced in November 2022 included APrevent, Vossic, and Moldintel. The 2023 Taiwan program is nurturing ten more startups, scheduled to partake in the final stage in Q4 2023.

In the 2022 Vietnam startup cohort, the standout winners announced in September 2022 were MiSmart, VPTech, and GraphnicsMiner. In the 2023 Vietnam program, ten additional startups are undergoing incubation, with plans to participate in the final stage in September 2023.

In addition to offering mentorship in advanced technology through cutting-edge laboratories with proficiency and equipment for 4G/5G, robotics, and AI/machine learning, Qualcomm guides these startups in business aspects and trains them on safeguarding intellectual property (IP) rights. These startups have collectively submitted over 300 patent applications to regional and international patent offices to protect their innovations.

Qualcomm excels in educating partners across the ecosystem about various facets of mobile technology. This ranges from imparting fundamental 5G concepts to world-renowned handset original equipment manufacturers (OEMs), elucidating the technical advantages of millimeter wave technology to multinational carriers, to providing startups with guidance on safeguarding intellectual property (IP) and submitting patent applications. An exemplar in this regard is the Qualcomm Wireless Academy, which, partially supported by QTL, stands as a premier virtual education platform. It disseminates the unparalleled knowledge and expertise of Qualcomm Technologies' engineers to the broader mobile ecosystem.

As an advocate for IP protection and the possessor of a top-tier patent portfolio, QTL also fosters IP Rights (IPR) training initiatives in numerous nations:

In Europe and India, Qualcomm has partnered with regional governments and other entities to offer IP programs under the moniker "Learn to Protect" (L2Pro). These programs have enlightened over 5,000 professionals on the significance of various IPR types, encompassing patents, copyrights, trademarks, and trade secrets.

In the United States, Qualcomm, in collaboration with the Invent Together alliance, has developed an online learning platform known as The Inventor's Patent Academy (TIPA). This platform is designed to guide American inventors from diverse and underrepresented backgrounds through the advantages of the patent system and the intricate process of transforming their breakthroughs into patented inventions. TIPA is an integral part of broader initiatives aimed at cultivating a more inclusive patenting environment. Since its launch in July 2022, this platform has enrolled over 500 students based in the U.S.

In 2022, the Snapdragon Metaverse Fund was introduced with a commitment to invest up to $100 million in innovative developers and companies dedicated to crafting immersive experiences using AR, mixed reality, and VR technologies. This fund is expected to deploy capital through a blend of venture investments in prominent XR companies via Qualcomm Ventures, as well as a grant program facilitated by Qualcomm Technologies, Inc. to support the XR developer ecosystem in creating experiences spanning gaming, health and wellness, media, entertainment, education, and enterprise.