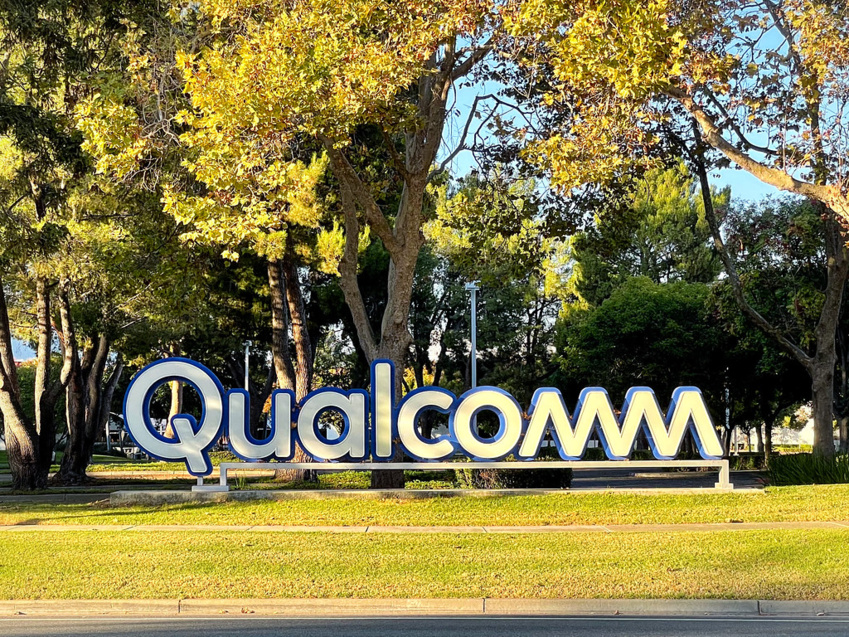 Qualcomm Incorporated's 5G Smart School programme, in collaboration with WeSchool, Telecom Italia (TIM), and Acer, provides schools with next generation wireless technology solutions through its Wireless ReachTM Initiative.

The programme, which was launched today at an event in Rome, aims to improve the learning experience by allowing teachers and students to use digital tools, content, and experiences. 5G Smart School uses wireless technologies, 5G connectivity, access to an online learning platform, training on innovative digital teaching methodologies, and continuous teacher support to improve teaching and learning in secondary schools (students aged 11 to 19) across Italy.

"5G Smart School demonstrates that technology in education is more than just a tool to improve individual work," says Marco De Rossi, CEO of WeSchool. Technology, connectivity, and innovative methodologies can also improve in-person collaboration, imagining a future school model."

Education is a critical driver of both developed and developing countries' growth, economic prosperity, and advancement. Access to new digital technologies and ultra-broadband connectivity have the potential to bridge the digital divide by bringing high-quality education to all communities, regardless of income, status, or location.

However, significant barriers to effectively implementing these new technologies in schools remain. According to World Economic Forum data, digital technologies are expected to account for more than 60% of global GDP in 2022. Despite this, 37% of the world's population, or nearly 3 billion people, remain offline, and many others have only unreliable internet connections.

"Qualcomm is a leader in advanced technologies and solutions that are essential to bridging the digital divide, including wireless connectivity and high-performance, low-power systems," says Enrico Salvatori, Senior Vice President, Qualcomm Europe, Inc. and President, Qualcomm Europe/MEA. We believe that providing advanced digital tools in schools is critical for students' educational growth.

The 5G Smart School Program is an example of our efforts to bridge the gap within the Italian school system and schools throughout Europe and the world.

The 5G Smart School program addresses the barriers to wireless technology adoption in and out of the classroom, such as the need for digital content and assessment, infrastructure, privacy and security, and teacher professional development. The program's goal is to accelerate the development of digital skills among Italian secondary school students, starting with nearly 2,000 students and 100 teachers spread across eight schools. Advanced digital tools are provided to teachers and students, such as SnapdragonTM 5G platform-enabled ACER notebooks for teachers and WiFi models for students.

The devices are linked to TIM's 5G network, which allows for ultra-reliable, fast, and high-quality connections, as well as more opportunities for collaborative educational experiences within and across schools. Teachers can connect to the internet and plan lessons from anywhere with these "always on, always connected" personal computers.

According to Daniele Franceschini, TIM's Head of Technology and IT Planning, Engineering, and Innovation.

"Our commitment has always been to guarantee quality connectivity services and accelerate digital transformation in Italy. We joined this project because we believe that it is in line with what we are already doing in every sector, both public and private. The 5G FWA and 5G mmWave technologies are a further tool to bring our Italian schools up to the pace of innovation".

Teachers are provided with ongoing training as well as access to the WeSchool online platform, which prepares them to use the educational tools. This includes Minecraft for Education and CoSpaces Edu, which combine these tools with innovative methodologies such as Project Based Learning and Role Play to make teaching and learning more effective and engaging, promoting the development of soft and hard skills in students and involving teachers regardless of their starting level in digital knowledge or the subject they teach. The second phase of the project will also include virtual reality headsets to improve immersion and engagement, bringing advanced technologies to schools in both urban and rural areas.

"We gladly joined the 5G Smart School program, which allowed us to equip the involved schools with our devices and let students and teachers use the necessary technological tools in order to improve their teaching experience. In fact, our products represent the essential tool to support school activity, as they are design to feature reliable performance, resistance, versatility, security and advanced connectivity options to facilitate students' connection, collaboration and involvement," said Alessandro Barbesta, Commercial Head of Acer Italy.

The event featured speakers from the Italian Ministry of Education, the Italian Parliament, the European Commission, and UNESCO, who discussed current educational challenges, technological advancements, and a new model for the future.