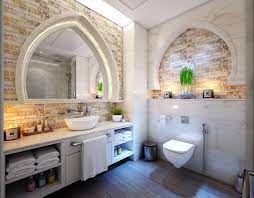 Toilets are an underutilized source for saving money and conserving resources at home. Patty Stoffelen, Merchant for Toilets and Toilet Seats at The Home Depot, is one person who understands the impact of a high-efficiency toilet. She discusses the most recent toilet technology as well as the best toilets for saving water and money.

Significance of toilets in sustainability terms
The toilet industry is heavily reliant on the water conservation story. It's a big deal whether you're concerned about water conservation due to scarcity or cost. Toilets are one of the most significant water sources in the home, accounting for approximately 30% of total household water consumption.

Bath products were among the first industries to evolve in response to sustainability and regulations, dating back to 2006, when the EPA's WaterSense program was established. In January 2007, six months after the EPA launched the WaterSense program, the first labelled high-efficiency toilets hit the market.

To put it into perspective, the current federal standard for toilet flow is 1.6 gallons per flush (some states require 1.28), and a number of toilets have a 1.28 GPF. When I first started in this industry, 3.5 to 5 GPF was considered normal. When we switched to 1.6 GPF, it was a big deal. There is now a toilet that performs admirably at.8 GPF.

It's incredible to see how far the industry has progressed and how priorities have shifted in the last 25 years. Consumers may recall the early days of high-efficiency toilets, when they were thought to be ineffective. Those first-generation toilets reflected the manufacturing scramble to quickly redesign toilets. Because water efficiency technology has advanced so much, it's as if that never happened.

There's no reason not to upgrade your toilet to a high-efficiency model today, especially if you live in an area where water is scarce and expensive. Consider the water and money you can save if you replace an old toilet that uses 5 gallons per flush with a 1.28 or.8 GPF toilet. If you qualify for a rebate, you can easily pay for the new toilet or earn money.

Home Depot changing landscape of toilet industry
The Home Depot does an excellent job of enforcing performance standards. Our product expectations do not change as product categories evolve toward sustainability. We will not accept that shoppers who want to buy sustainable products or save energy settle for inferior products. That is one of the reasons why high-efficiency technology has advanced so quickly.

The Home Depot consistently raises the bar for suppliers. For example, about seven years ago, as state toilet regulations began to tighten, we made a strategic decision to only stock WaterSense toilets (1.28 GPF) in The Home Depot stores. Because there are some states where higher flow toilets cannot be shipped, it only made sense for all of our stores to jump
on board and carry WaterSense.

Any other products worth mentioning?
Absolutely. The Niagara Stealth Toilet, as I mentioned earlier, is a.8 GPF toilet. Niagara is the first ultra-high-efficiency toilet in the world. It flushes with extra power thanks to patented vacuum-assist technology. Given that the Stealth Toilet flushes at half the capacity of standard high-efficiency toilets, it saves twice as much water as most toilets. Consider the implications for a family with children.

The Home Depot is the sole retailer of the all-in-one Stealth Toilet, which means that customers who want the toilet bowl, tank, toilet seat, and wax ring all in one carton can only get it from them. The Niagara Stealth Toilet is not only an ultra-high-efficiency toilet, but it is also one of our best-rated toilets.