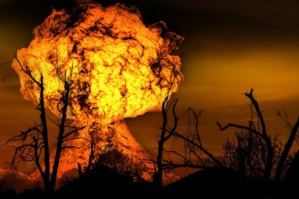 Dailycsr.com – 22 November 2016 – The "explosion protection" standards and guidelines have undergone a number of changes recently. Keeping this development in mind, Pyroban designed an "infographic" that could explain in an easy manner the changes that have been applied to the customers as well as the suppliers of forklift truck.
In the words of Pyroban's Group Engineer Manager, Steve Noakes:
"There are three areas that forklift suppliers and users should be aware of when specifying an explosion proof forklift truck".
"Explosion protected forklifts are used in a number of different industries, from chemicals and waste through to the food and drink supply chain, and these rules apply to all such operations with potentially explosive atmospheres."
References:
www.healthandsafetyatwork.com