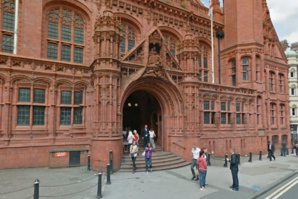 While using an emery cloth to give the final finishing touches to a prop shaft for a lathe at one of Propbrook Engineering's factory at Birmingham, Brendan Hayes met with a severe accident which left broken bones in his left arm as well as in both of his wrists.
"The machine had an interlocked guard which would have prevented him doing this work in the unsafe manner that ultimately caused his serious injuries, but this had been defeated. Polishing with emery cloth should never take place on CNC lathes." said Clive Neil, HSE's investigating inspector.
He went on to add that this mishap occurred due to "a disconnect between the company's risk assessment and the way tasks were actually carried out on the shop floor", which lead to unsafe system and ultimately to this accident.
Propbrook Engineering admitted breaching
Section 2(1)
of the Health and Safety at Work Act. The Birmingham Magistrates' Court passed an order which fined Propbrook Engineering with £12,000 while ordering it to pay court costs of £1178.
References:
http://www.healthandsafetyatwork.com/hsw/work-equipment/propbrook-brendan-hayes