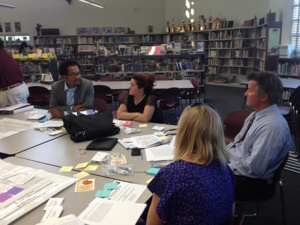 Dailycsr.com – 27 August 2015 – At the neighbourhood of Pompano Beach when a severe hurricane or tropical storm hits, the work of recovery and local vitalization can only begin after the debris are removed, garbage and other recyclable materials are collected and cleared off.
In order to avoid this arduous task after every natural disaster, the neighbourhood of Pompano Beach are advised to take precautionary steps whereby "prior to advancing storms" the residents of the locality and other business establishments should secure respective garbage bins and relocate trash containers and other such materials to a "safe location" beyond the storms' reach. Moreover, all the loose items should be tied down in respective properties, as in high winds, these can turn "unsafe".
In case, any area comes directly on the path of any tropical storm or hurricane, the local people can give a helping hand. All they need to do is to collect their household garbage like diapers, food scraps and so on in a trash bin and well secured bags. Then, these household debris are to be places aside separately at the "curb" away from storm debris which include "large household debris, trees and limbs". Participating in segregating respective house hold garbage from "storm debris" will eventually clear the streets faster and in a safe manner.
The organisation of waste management that steers the helm of all these operations also take help of "various social media tools" so that they can reach out to all the local residents and inform them about up-to-date "event of service disruptions" caused by the post-storm challenging conditions. They have a website whereby people can avail "timely information" about the organisation's services especially when a severe storm warrants community update system.
Once a storm hits a certain area, the Waste Management team goes out on the streets as soon as possible and kick start the process of "waste and recycling collection". Moreover, they also issue reminders for separating "household garbage from storm debris". The services first reach the area wherein the roads remain passable, whereby as and when more areas get accessible the company expands their field of service. The communication director at Waste Management, Dawn McCormick states:
"Following a powerful tropical storm or hurricane strike, one of the most essential needs for a community to begin recovery is the reliable return of its most vital services. That's why we spend a lot of time in the weeks prior to the start of hurricane season focusing within our company on annual hurricane preparation and recovery planning."
The organisation executed its "hurricane planning and pre-storm preparation" immediately they confirm that a storm has become "a verified threat to the area". The investments of Waste Management include preparedness for storm recovery and emergency situations whereby they keep stock supplies, rapid-response equipments like vehicles and communication tools. Consequently, they set up mobile "command centers" which works overnight by providing "satellite voice and data-enabled systems". The centres are situated in Texas and Georgia, from where they mobilize and acquire access to "anywhere in the Southeast following a storm's impact". Moreover, McCormick adds:
"Our value to a community is not always apparent unless collection stops. Doing everything we can to prepare before a storm, and return to service and help local residents recover after a crisis, is what being a good community partner is all about."
References:
www.BusinessWire.com