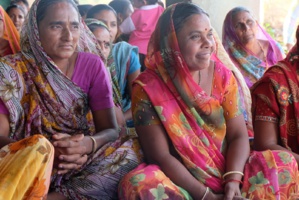 Dailycsr.com – 14 March 2016 – Primark announces a "six-year extension of the Primark Sustainable Cotton Programme" which comes as a sync with the "International Women's Day". The said initiative comes with the support from the partners like "CottonConnect and the Self-Employed Women's Association", whereby creating "a joint effort" for supporting the women who dwell in "traditionally male-dominated farming communities" of Gujarat, India.
The programme acts like a medium for introducing "sustainable farming methods" whereby to bring in improvement in "cotton yields" which in turn will hike up incomes of the farmers. In the initial period, that extended over three years, the programme "1,251 women smallholders". As a result, there as an increment of "average profit" by "211%" following the higher yield of "12.6%". As per the projected figures, in the coming six years, the programme will be reaching out to as many as "10,000 female farmers".
According to a couple of studies, women being involved in "agricultural programmes" effectively increase the "cotton production" in a significant manner, while triggering off "transformative societal benefits". The improvement comes as the money gained in higher profit margins go to "household welfare" and education investments for children.
The estimates of the United Nations are that if the gender gap in agricultural sector can be overcome on a worldwide scale then it will result in "significant gains for the agriculture sector" and in turn for the society at large.
Moreover, if women were given access to "productive resources" in the same level as men, the former are capable of increasing yields by twenty to thirty percent more. The Global Development Institute revealed a study in the year of 2019, wherein it was mentioned that women "with higher incomes", will more likely perform better in supporting "household welfare and children's education" than men.
References:
http://www.ethicalperformance.com/