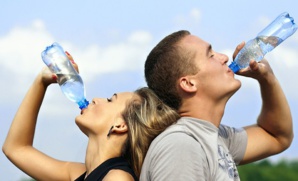 Dailycsr.com – 22 August 2017 – From the year of 2008, Xylem Watermark's commitment towards "Disaster Relief and Risk Reduction" has been notable given its work experience with "global nonprofit partner, Mercy Corps", whereby the partnership undertook the task of completion of "28 water projects in 19 countries".
It has been an attempt to provide "clean water" besides rebuilding the infrastructure of water after experiencing "water-related emergencies". Moreover, Xylem has also mitigate water insecurities in "vulnerable regions around the world". In order to achieve the same, Xylem invested itself in "community engagement, disaster preparedness training, and water infrastructure monitoring and analysis".
In fact, as per Ethical Performance:
"In addition, more than $4 million has been provided to more than 1.7 million people around the world in lifesaving aid and sustainability guidance".
To avail further information about the efforts of Xylem Watermark on its "disaster relief front", kindly visit:
http://xylemwatermark.com/disaster-relief-and-risk-reduction/
References:
ethicalperformance.com