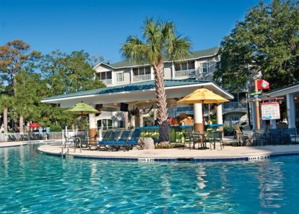 Dailycsr.com – 07 January 2016 – The Premier Inn has opened its "newest hotels" in the International Airport of Abu Dhabi, wherein the first "innovative greywater recycling system" has been featured. Likewise, the said hotels are managing to save sixty litres of water" per guest every month".
The water recycling system at Premier Inn, being the first of its kind, was designed by Waterscan, a specialist in independent "water management".
The said system operates by collecting the used water from shower and bathroom outlets across all the three hundred rooms of the hotel, which in turn gets treated "through an ultra-filtration membrane". The water treated thus is then channelized for toilet flush and other irrigational purposes.
This effort of Premier Inn has brought down its water consumption level drastically, whereby the hotel is already "saving an average of 735,000 litres", which covers up the twenty four percent of its total water usage.
Likewise, the Director of Property Development at Premier Inn Hotels for the Middle East region, Matthew Lewis stated:
"Reducing our impact on local water supplies and acting sustainably in the areas we operate is a key driver for Premier Inn Hotels and the Whitbread Group.
"With water scarcity a significant issue in Abu Dhabi, we wanted to take the lead and become the first ever building and the first hotelier to recycle greywater in Abu Dhabi. The system is producing great results, and we are now rolling it out across the Middle East, designing all our own new hotels in the region with this technology."
References:
http://www.ethicalperformance.com/