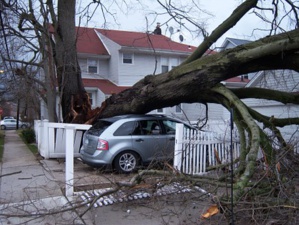 Dailycsr.com – 10 November 2017 – Irma and Maria's aftermath on "Texas, Florida and Puerto Rico" had a lasting impact of the natural disaster's blow, while Points of Light saluted the bravery of citizens who came out in service of their communities as "immediate response" and continued to move steadily on the "long road to recovery" and presented them with awards..
At the time, Hurricane Harvey made a landfall, Zachary Dearing lives on a house boat with his father in Rockport. Following, his father's evacuation to Houston, Zachary took shelter at the "Live Oaks Learning Centre". When he arrived at the scene, as designated by the city for shelter, he witnessed anarchy as no leaders were seen in sight to "help evacuees or even to distribute supplies".
Therefore, Zachary came forward to shoulder the responsibility and directed people into the shelter, leading them through the classrooms and instructing them to "gather useful supplies such as hand sanitizer, trash cans, and rugs to sleep on".
In order to ensure smooth operation in the sheltering house, he created "a force of volunteers" who periodically checked on the crowd, helped the frail ones as "six shelter occupants" needed to be assisted with "oxygen tanks". Moreover, he and his team also ventures out in the "storm to rescue" stranded people.
As informed by Ethical Performance:
"With a team of volunteers, Zachary helped more than 200 shelter occupants make it through the night, and worked with local law enforcement agencies to organize evacuation to Austin".
To know the full story of Zachary's experience, kindly visit:
http://www.pointsoflight.org/blog/during-hurricane-harvey-he-helped-shelter-residents-survive-night-until-help-arrived
References:
ethicalperformance.com