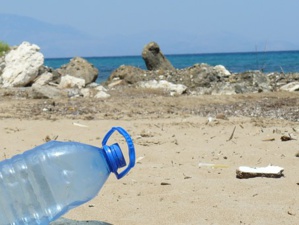 Dailycsr.com – 21 May 2018 – The oceans of the world receive nearly "9 million tons of plastic waste" annually, which could continue to pollute marine environments over 450 years to come. It is indeed a problem that is escalating daily and calls for our attentions.

Likewise, the National Geographic on May 17, 2018 began a "multiyear initiative" in the battle of reducing the "impact of single-use plastics" that find their way to our seas. The all inclusive "plan of action" goes by the name "Planet or Plastic?", and features in the June issue of the "National Geographic" magazine's cover story. The same can be obtained online while on May 29, 2018, it is scheduled to hit newsstands.

With the launch of "Planet or Plastic?" campaign, Nat Geo uses its storytelling expertise by weaving together the scientific take on tackling the "plastic crisis" faced by the planet. Here is a list of "main components" that form the backbone of "organization-wide" endeavour, as mentioned by "21st Century Fox":
"Planet or Plastic?" pledge: National Geographic will ask its global audience to join together in a commitment to reduce their use of single-use plastic. Informative content, consumer engagement activities and events will be rolled out in the months and years to come.
Scientific research and documentation: The nonprofit organization National Geographic Society will start an expedition in 2019 to study the type and flow of plastic in a river system. Science-based, actionable findings will be shared with local and national governments, NGOs, businesses and the public to help them invest in and implement innovative solutions. The Society also has a "Reducing Marine Plastic Pollution" request for proposal (RFP).
Social takeover: For the next three days, National Geographic will "pollute" its popular Instagram feed (@natgeo) with photos and stories showing the global plastic-waste crisis and the impact of pollution on the natural world. Photographer Randy Olson's photos will be featured today; actress and singer Zooey Deschanel will curate @natgeo on May 17; and National Geographic's photographers will post their own photos on May 18.
Collaboration with Sky: Last month, Sky and National Geographic announced a collaboration to eradicate plastic litter in the world's oceans. As part of the announcement, National Geographic committed $10 million to support Sky Ocean Venture.
Corporate partnerships: National Geographic will partner with like-minded corporations and organizations committed to raising awareness about the ocean plastic issue and finding solutions. North Face and S'well are already working with National Geographic on initiatives.
Internal commitments: National Geographic will take steps to reduce its single-use plastic consumption. Starting with its June issue, it will begin wrapping its magazines in paper instead of plastic for subscribers in the U.S., the U.K. and India. This will save more than 2.5 million single-use plastic bags each month. National Geographic will also start a third-party audit to help develop a plan to further reduce its reliance single-use plastics in the workplace.

In the words of the chief executive of National Geographic Partners, Gary E. Knell:
"For 130 years, National Geographic has documented the stories of our planet, providing audiences around the world with a window into the earth's breathtaking beauty as well as to the threats it faces. Each and every day, our explorers, researchers and photographers in the field witness firsthand the devastating impact of single-use plastic on our oceans, and the situation is becoming increasingly dire. Through the 'Planet or Plastic?' initiative, we will share the stories of this growing crisis, work to address it through the latest science and research, and educate audiences around the world about how to eliminate single-use plastics and prevent them from making their way into our oceans."


References:
3blmedia.com