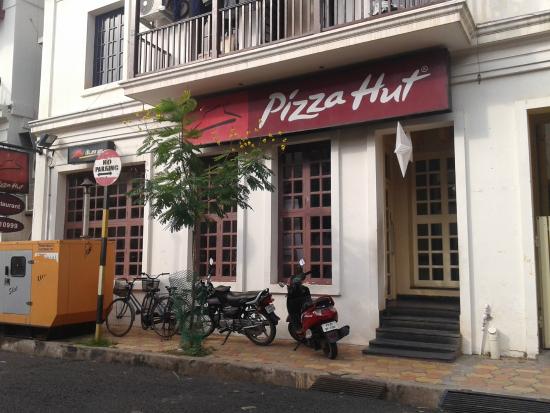 For two years in a row, Pizza Hut China has partnered with the Beijing Aita Animal Protection Foundation, also known as "Tajijin," demonstrating Pizza Hut's inventive strategies to broaden its business and its commitment to social welfare duties.

Following the triumph of the previous year, Pizza Hut is increasing the number of its pet-friendly restaurants to 20, spread across 17 cities in China, offering distinctive dining experiences for patrons and their pets. These establishments are equipped with pet-friendly features like leash hooks and special seating areas, creating a cozy and inviting environment for all visitors.

This year, these pet-friendly Pizza Hut outlets are receiving additional upgrades. Each pet-friendly outlet will display educational posters about Tajijin's adoption and donation platforms, spreading awareness and cultivating a caring mindset among patrons. Furthermore, these pet-friendly outlets will continue to function as lively centers for pet owners, conducting various events that encourage caring for and adopting stray animals.

These include in-person pet adoption events and online adoption campaigns, spreading the 'Adopt, Don't Shop' message. In certain regions, Pizza Hut is launching customized programs to enhance community involvement. For example, in Henan province, Pizza Hut has developed a "Love and Care" pamphlet, which discusses crucial aspects of pet adoption and care.

This pamphlet will be presented to patrons dining at Pizza Hut's pet-friendly restaurants, offering valuable information and encouraging responsible pet ownership. In Chengdu, Pizza Hut's pet-friendly restaurant provides an educational experience, featuring narratives from pet adopters and guidance from seasoned pet doctors. This initiative is supplemented by an "Adoption Showcase Zone," which enables on-site adoptions and offers real-time information on pets available for adoption.

In Tianjin, the "Must Love Pets" charity market, a joint venture with local stray animal welfare organizations, showcases Pizza Hut's inventive approach to community engagement. This event includes a pet sports day and a marketplace where proceeds from sold pet items benefit animal welfare organizations. Pizza Hut's commitment to animal protection goes beyond these initiatives. The brand also actively supports shelters, runs a support platform, and organizes themed charity events with the goal of positively impacting the lives of stray animals.