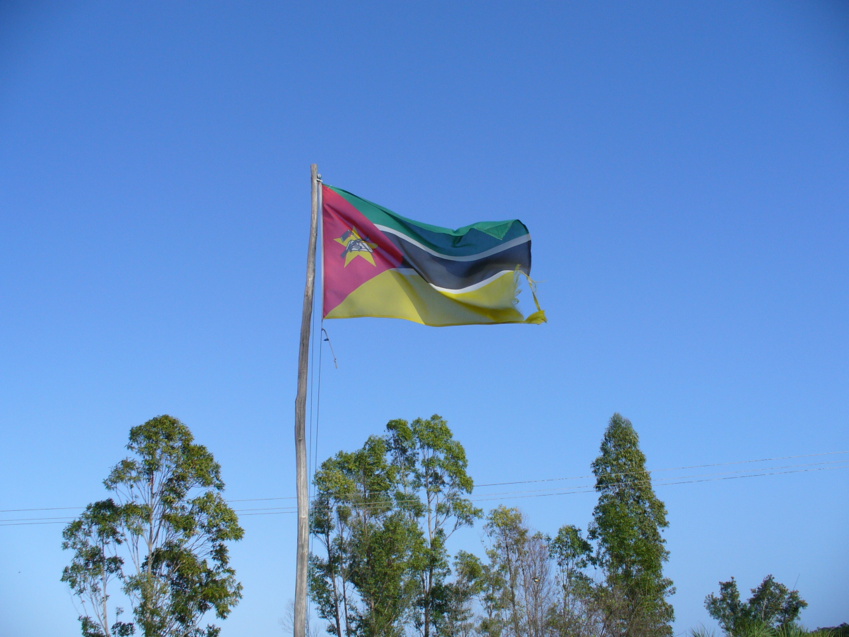 Because of this, many African governments rely on the EU to provide money for development, peace and emergency relief for citizens. But Kira Schacht from
Deutsche Welle (DW)
notes that, "With historical inequities keeping African nations at a disadvantage in negotiations, EU countries often use development funds as levers for their own political agendas." She argues that migration control is the main motivation behind EU ODA.
This hypothesis might explain why out of all African countries, Morocco has received the most ODA from the EU since 2007. The nation is economically stable and conflict-free, but has a
high migration
rate to Europe. Data from The World Bank shows Morocco's Poverty Headcount Ratio was
1.4%
of its population for 2013 (most recently recorded year). Its 2021 GDP was estimated at $142.87 billion. Since 2007, Morocco has received €2.959 billion in
EU ODA
.
Compare this with Mozambique. The country's Poverty Ratio was
64.6%
for 2014. Its 2021 GDP was only $15.78 billion. Mozambique is clearly the poorer country and yet, total
EU ODA
to Mozambique since 2007 was only €1.677 billion.
In addition to high levels of poverty, Mozambique has also been facing a violent insurgency that began in 2017. Attacks from an Islamist insurgency in the northern region of Cabo Delgado have killed around
4,500
people and displaced another million from their homes. Cabo Delgado is also home to very large gas reserves discovered
in 2010
. Huge investments were made to extract the gas, but foreign companies put projects on standby because of the violence. Troops from Rwanda and the Southern African Development Community (SADC) have helped restore some security to the region, but sporadic attacks still occur.
Initial ODA to Mozambique was low compared to Morocco, but the EU seems to have realized that countries dealing with conflicts have greater needs. In 2022, they allocated €136.31 million in ODA to Mozambique. For the first time since 2007, Morocco received a lesser sum of €133.42 million.
Josep Borrell, High Representative for the EU, visited Mozambique in September 2022. When asked if increased EU involvement was motivated by Europe's interest in Mozambique's gas,
Borrell said
it was not the primary reason and that, "The security of Europe starts in places that can be sometimes thousands of kilometres away…This is why we support the efforts of Mozambique in Cabo Delgado."Whatever the EU's motivations might be, Mozambique needs well-orchestrated development assistance from the world's leading donor.
IOs Sound the Alarm
Mounting pleas from international organizations (IOs) working in Mozambique might have also contributed to the EU's policy shift. The
World Food Programme
says Mozambique is a "low-income, food-deficit country" and that 80% of the population cannot afford an adequate diet. Food security in the north has been worsened by the violent insurgency and mass displacement. WFP estimates that more than 950,000 people in the provinces of Cabo Delgado, Niassa and Nampula face severe hunger.
Although violence has waned, access to health care, food, water and sanitation continues to be a problem in the region. In July 2022,
Doctors Without Borders
wrote that while they "remain committed to providing medical and humanitarian aid, it's critical that other organizations and actors step up to help close the gaps." In December 2022,
UNICEF
also issued an appeal requesting $113.1 million "to address the needs of 1.3 million girls and boys and their caregivers and communities, and to prepare for and respond to storms, malnutrition and public health emergencies."
Such appeals from IOs have put pressure on the world's largest ODA provider. Plus, the EU has had to acknowledge that private companies have also stepped up to provide development in Mozambique.
Development Before Gas
During Borrell's visit,
he told
reporters that, "…the gas discoveries in Mozambique should benefit the Mozambican people first and foremost, while they can also help to tackle the global energy crisis and energy demand." While gas is not yet flowing onshore, Mozambicans have already benefitted from the arrival of foreign gas companies who have implemented local development and capacity building initiatives.
Mozambique LNG is the largest gas project and also the only one onshore to have started construction. The insurgency forced them to suspend operations and declare force majeure on April 26
th
, 2021. Instead of simply waiting for things to resolve, Mozambique LNG has poured time and money into programs aimed at bettering the lives of Mozambicans. Through the gas project's Pamoja Tunaweza (Together We Can) and CapacitaMoz initiatives, the private companies involved are filling in the gaps of ODA.
The
Pamoja Tunaweza
initiative brings together community representatives, associations and public and private actors to create participative projects that contribute to the socio-economic development of Cabo Delgado. For example, the initiative allocated
$500,000
at the beginning of 2022 for an 18-month program fighting malaria. It is run by the local
MASC Foundation
and the number of trainees on malaria prevention is now reported to be around 30,000. The initiative also invested
$450,000
in November 2022 to build a primary school and water hole in Senga – two basic necessities the community lacked.
Mozambique LNG's CapacitaMoz initiative is focused on providing capacity building through training. Under a
memorandum of understanding
signed between the Industrial and Commercial Institute of Pemba (IICP) and TotalEnergies on behalf of Mozambique LNG, training for the first 90 displaced people from the region began on January 30
th
, 2023. A total of 390 people will receive training over a 12-month period. Courses include topics such as hotel and tourism, culinary arts, oil and gas processing, industrial electricity and general mechanics.
"Peace Needs Development"
When
Josep Borrell
met with Mozambique's President Nyusi, he declared that,
"Development needs peace and peace needs development. Both things have to go together, hand in hand. This is why our approach has to be comprehensive – not only military support, but also boosting economic development. Economic growth, job creation, wellbeing of the people, public services, education, health. These are the basis of peace."
The EU finally began living up to these principles with increased funding for Mozambique in 2022 and more is on its way. At the member state level, Germany announced
€199 million
for Mozambique's social and economic development on November 9
th
, 2022. At the EU level, six financing agreements worth
€148 million
were signed between the EU and Mozambique on October 31
st
, 2022 to fund projects in education, water and sanitation, and energy efficiency.
Up until last year, "political agendas" meant EU ODA gave preference to a stable, relatively wealthy country like Morocco while Mozambique received less to deal with high poverty levels and a violent insurgency.
There is hope that the situation will improve with the recent increase in funding and attention from the EU. Regardless of whether this was motivated by wanting to ensure security in Africa, migration control or to get more gas to Europe, the people of Mozambique will benefit from increased development aid.