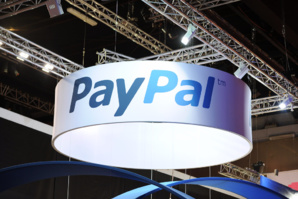 Source: flickr.com; (CC BY 2.0)
Dailycsr.com – 30 November 2019 – PayPal has been supporting good causes in numerous ways which ranges from allowing non-profits to raise funds with the help of online tools to support business initiatives that push their "customers to do the same".
Last year alone, PayPal mediated "$9.6 billion" worth fund transaction to over "665,000 charitable organizations" which came from more than two hundred markets. In fact, in the recent '
Global Impact Report
' of PayPal, it pointed out despite low individual contribution recorded from the U.S., PayPal continues to see a rise in individual giving through smaller amount which drives "more frequent charitable gifts".
PayPal has also managed to meet the "$1 billion threshold" and one particular reason behind the same is the company's partnership with Kiva, the latter being a non-profit which provides "micro loans" and operates all over the world. Through this collaboration, PayPal processed "all loans to entrepreneurs for free" as a result hundred percent of the dollars lent goes into funding loans.
In fact, the above mentioned partnership is nearly a decade old, whereby it has processed more then "$1.3+ billion in loans" to over three million entrepreneurs who are based in eighty six different countries across the globe.
For further information, kindly click on the link mentioned below:
https://bit.ly/2pRXLWt
References:
3blmedia.com