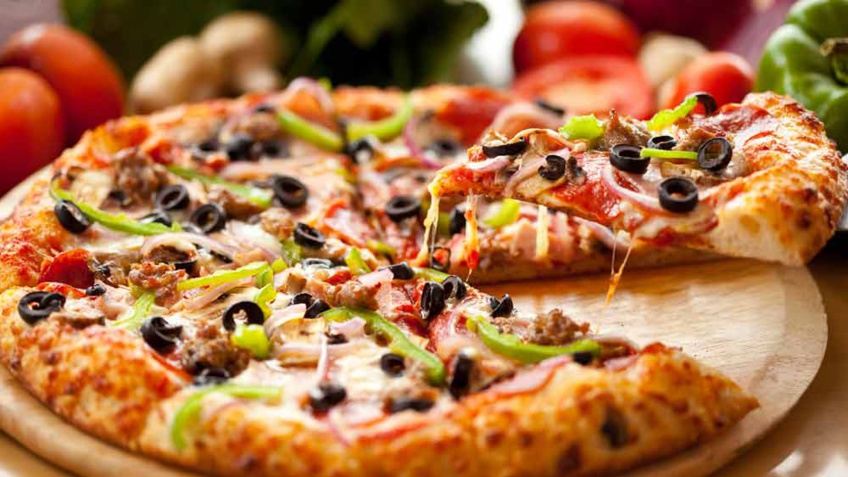 Introducing Papa John's Corporate Responsibility Highlights report, showcasing our remarkable progress within the People, Pizza, Planet framework and our unwavering commitments. In 2022, we demonstrated the power of unity and compassion, epitomizing the spirit of "Better, Together." Here's a glimpse of our accomplishments:

People:
At Papa John's, fostering a culture of diverse leaders who champion inclusivity and success is our paramount goal. We proudly celebrated the following milestones and accolades:

Forbes named us the #1 pizza company on their esteemed 2022 list of World's Best Employers, and we were the sole pizza company featured on Forbes' 2022 list of Best Employers for Diversity.

For the second consecutive year, we achieved a perfect score of 100 percent on the Human Rights Campaign Foundation's Corporate Equality Index.

We expanded our fully funded tuition program, Dough & Degrees, making it accessible to team members working as few as 10 hours per week.

Pizza:
"Better Ingredients. Better Pizza.®" is not just a catchy phrase—it's our commitment. In our pursuit of excellence in 2022, we:

Invested over $56 million with diverse and small suppliers throughout our value chain.
Introduced oven-baked Papa Bowls, an innovative crust-less option that blends pizza toppings, cheese, and our signature sauces—a delicious solution catering to diverse dietary preferences.
Through our Harvest Program, we donated 190,000 meals to over 200 community organizations, ensuring that incorrect or uncollected orders find a purpose instead of going to waste.

Planet:
Within our restaurants, Quality Control Centers, Corporate Hubs, and fleet, we intensified our efforts to monitor and mitigate our environmental footprint. Notable achievements include:

Diverting over 197,000 pounds of waste from landfills by reusing and recycling more than 65,000 dough trays, thereby reducing the need for single-use packaging and preserving our fresh, never-frozen original dough.

Demonstrating our commitment to transparency by reporting our Scope 1 and 2 emissions, a significant step in our environmental journey.

Embracing sustainability practices, we invested in an energy management system, deployed smart thermostats, and expanded our Shore Power Electric program. This innovative approach uses electricity to refrigerate our delivery trucks during loading and unloading, leading to a substantial reduction in diesel fuel consumption.

At Papa John's, we take immense pride in these achievements and invite you to join us in our ongoing mission to create a better world, where people, pizza, and the planet thrive harmoniously. Together, we can make a difference.