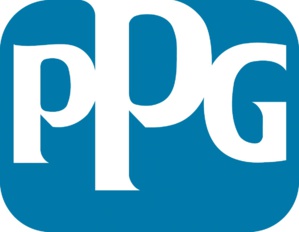 Dailycsr.com – 29 April 2016 – PPG has come out with its corporate sustainability report for the year of 2015, giving a detailed description of the achievements made to acquire the company's "2020 sustainability goals". In order to access the report, kindly visit:
sustainability.ppg.com.

In the year of 2015 PPG has hit its aim of accounting sustainable products for its thirty percent sales being "five years ahead of schedule". In fact, the company also reduced the intensity of its "greenhouse gas emissions" within a span of only three years, besides it has also been steady on its path of reducing energy consumption by "1.5 percent each per year".

The Vice President of Environment, Health & Safety at PPG, Jane Valenta, said:
"We are committed to inventing products and processes that provide environmental and other sustainability benefits. Confident in the abilities and dedication of our people, we have reset many of our goals to ensure we are constantly striving toward a more sustainable future."

BusinessWire enlists the progresses made by PPG in the year of 2015:
Achieved 30 percent of sales from sustainable products, an increase of 50 percent since 2012.
Reduced energy intensity 23 percent since 2012.
Reduced greenhouse gas emissions intensity 17 percent since 2012.
Reduced its injury and illness rate 26 percent since 2012.
Implemented a wellness program at 71 percent of its facilities.
Implemented its community engagement framework at 65 percent of its sites.
Distributed $7.8 million in charitable contributions.
Launched the 10-year, $10 million COLORFUL COMMUNITIES™ global charitable initiative.