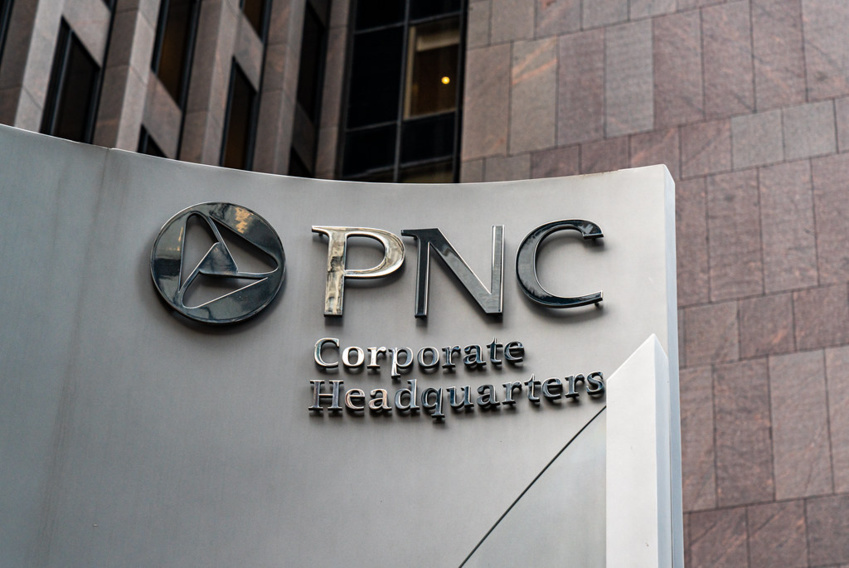 Celebrate PNC's Asian American Pacific Islander Heritage Month Event with Afdhel Aziz: Leading the Way in Purposeful Business
Mark your calendars for an extraordinary event hosted by PNC Diversity & Inclusion! Join us on Tuesday, May 23, 2023, at 1:00 PM Eastern Daylight Time for an enlightening experience during Asian American Pacific Islander (AAPI) Heritage Month.
We are thrilled to present Afdhel Aziz, an acclaimed expert on corporate and brand purpose, conscious leadership, and the transformative potential of business. With an impressive background spanning the UK and the US, Afdhel will take you on a captivating journey through his own corporate life, where he discovered the true essence of success lies in embracing one's authentic identity and bringing it wholeheartedly to the workplace.
As a visionary marketer who revolutionized renowned brands such as Procter & Gamble, Nokia, Heineken, and Absolut Vodka, Afdhel's groundbreaking partnerships with influential figures like Lady Gaga and TED are testaments to his exceptional ability to leverage business for good. Recognizing the urgent need for purpose and meaning in today's world, he left the corporate sphere to tackle this challenge head-on.
Now the founder and chief purpose officer of Conspiracy of Love, a globally recognized purpose consultancy, Afdhel collaborates with Fortune 500 companies like Adidas, Red Bull, Facebook, Microsoft, Mondelez, AB Inbev, Diageo, and Unilever. By harnessing culture and technology, Conspiracy of Love empowers these companies to create positive impact while embracing their authentic purpose. Proudly a Minority-Owned Business and Certified B Corp, they stand alongside esteemed companies such as Patagonia, Ben and Jerry's, Seventh Generation, and more, who believe in the profound potential of business as a force for good.
Afdhel's powerful insights and thought-provoking ideas have made waves in the industry. As the co-author of the highly acclaimed book, "Good is the New Cool: Market Like You Give a Damn," he presents a compelling manifesto for a new era of marketing—one that enables brands to thrive by doing good. Garnering acclaim as a #1 Amazon new release in philanthropy and charity, the book has been heralded as "the new Ogilvy on advertising." Aziz's impact continues to grow with the release of his second book, "The Principles of Purpose," which serves as a transformative guide for CEOs striving to make their companies true forces for good. Additionally, he shares his profound wisdom in a weekly column for Forbes, emphasizing the immense power of purpose.
Don't miss this exceptional opportunity to join PNC's Asian American Pacific Islander Heritage Month Event and gain invaluable insights from Afdhel Aziz, a pioneer in purpose-driven business. Mark your calendar, set your alarms, and prepare to be inspired during this one-hour event on Tuesday, May 23, 2023, at 1:00 PM Eastern Daylight Time. Together, let's embrace authenticity, ignite our purpose, and unlock the extraordinary potential of business as a force for good.
Presenting Amanda Agati: Guiding PNC Bank's Investment Strategy with Unparalleled Expertise
We are honored to introduce Amanda Agati, the esteemed Chief Investment Officer of PNC Bank, as she takes the stage to share her invaluable insights and perspectives on the world of investments.
With an impressive track record and an unwavering commitment to excellence, Amanda Agati is responsible for managing PNC's investment portfolio and effectively navigating balance sheet interest rate risk. Her astute leadership extends to overseeing mortgage servicing acquisition and hedging, as well as directing the activities of the esteemed economics group.
As Chief Executive Officer of PNC Capital Finance and PNC Investment Corporation, Amanda Agati brings her expertise to bear on private equity, mezzanine, and alternative investments. Her guidance and vision drive these entities forward, ensuring optimal results for clients and investors alike.
Amanda Agati is an integral member of PNC's asset and liability committee (ALCO), a strategic role that influences critical decision-making processes. Furthermore, she holds the esteemed position of Chairman of PNC's pension investment committee, where her strategic insights shape the future of retirement planning for countless individuals.
Before joining the PNC family in 2004, Amanda Agati excelled at JP Morgan, where she served as a Managing Director and led the North America Derivatives Strategy team. Her extensive experience in the financial industry, coupled with her unwavering commitment to delivering exceptional results, solidifies her position as a respected leader.
Beyond her professional endeavors, Amanda Agati actively contributes to the educational and philanthropic sectors. She serves on the advisory board of the University of Maryland's Smith School of Business, further cementing her commitment to nurturing the next generation of business leaders. Additionally, as a board member of the IIT Bombay Heritage Foundation, she supports initiatives that enhance the educational landscape.
Dedicated to making a positive impact on society, Amanda Agati assumes the role of President of the Tri-State Board of Directors of Pratham, an esteemed NGO focused on primary education in India. Through this role, she champions the importance of education and its transformative power.
Amanda Agati holds a B.Tech in Electrical Engineering from the prestigious Indian Institute of Technology in Mumbai, India. She furthered her education and honed her skills with a Master of Science degree in Electrical Engineering from the University of Maryland, where she was recognized as a recipient of the Graduate School Fellowship.
Join us as we welcome Amanda Agati, an exceptional leader at the forefront of investment strategy, to share her expertise and guide us through the ever-evolving world of finance. Prepare to be inspired and enlightened by her captivating insights as she graces the stage with her unparalleled knowledge and passion for driving financial success.
Introducing Ashwin Ramakrishna: Guiding Client Services and Empowering Growth at PNC Private Bank
We are thrilled to introduce Ashwin Ramakrishna, an esteemed leader within the PNC Private Bank, as our moderator for this event. With an extensive background in client services and business management, Ashwin brings a wealth of knowledge and expertise to the table.
Ashwin Ramakrishna holds the distinguished role of Senior Vice President within the PNC Private Bank Client Service and Middle Office (CS&MO) organization, based in Pittsburgh, PA. In his capacity as the National Director of Client Services, Ashwin is at the forefront of ensuring exceptional service delivery to meet the unique needs of PNC Private Bank clients. His dedication to providing top-notch client experiences is unwavering.
Furthermore, as the Head of Middle Office Business Management, Ashwin spearheads the development and execution of strategic priorities for the CS&MO division. This includes driving advancements in technology and fostering employee readiness, positioning PNC Private Bank as a leader in the industry.
Before joining the PNC Private Bank in 2018, Ashwin Ramakrishna held a key role within PNC's Strategic Consulting Group. In this capacity, he provided invaluable internal consulting services and thought leadership to business executives and leaders across the organization. Prior to his tenure at PNC, Ashwin served as a Vice President at Goldman Sachs, where he held the crucial position of Americas Middle Office Department Manager for Loan and Investment Operations. His experience at both prestigious institutions has honed his strategic mindset and deepened his understanding of operational excellence and risk management.
With over 18 years of experience in the financial industry, Ashwin Ramakrishna has consistently showcased his ability to drive strategic initiatives, execute effective change management strategies, and deliver technical solutions that enhance operational efficiency. His thought leadership and expertise have been instrumental in transforming organizations and driving success.
Ashwin's dedication to diversity, equity, and inclusion is evident in his roles within PNC. As a member of the PNC Corporate Diversity Council and the co-chair of the PNC Private Bank Diversity, Equity, and Inclusion Council, he actively champions these important values, fostering an inclusive and empowering environment for all.
Ashwin Ramakrishna holds a Bachelor of Business Administration from Bucknell University, further complementing his wealth of practical experience with a strong educational foundation.
Join us as Ashwin Ramakrishna takes the stage as our esteemed moderator, guiding the discussions and ensuring an engaging and insightful experience for all. Prepare to be inspired and enlightened by his deep expertise and unwavering commitment to exceptional client services and transformative business management.
Concluding Thoughts: Empowering Employee Benefits with Sonia Chung
As we draw this event to a close, we would like to express our gratitude to Sonia Chung, the remarkable Managing Chief Counsel of Employee Benefits at PNC Bank, for sharing her invaluable insights with us today.
Since joining PNC's Legal Department in 2009, Sonia Chung has been a driving force in supporting and shaping the employee benefits landscape. As Managing Chief Counsel, she brings her extensive legal expertise to ensure the smooth functioning of PNC's corporate employee benefit programs. From retirement plans to health and welfare initiatives, as well as nonqualified deferred compensation plans, Sonia provides critical legal support that safeguards the well-being of PNC's employees.
But Sonia's contributions extend beyond her legal role. She is an active member of the PNC Legal Department's Pro Bono Committee, working alongside her colleagues to provide much-needed legal services to individuals and communities across PNC's footprint. Her commitment to giving back and making a positive impact is truly commendable.
Sonia Chung's exceptional academic achievements are a testament to her dedication and commitment to excellence. She earned a Bachelor of Science degree from The Pennsylvania State University, followed by a law degree, summa cum laude, from New York Law School. Her academic prowess and unwavering work ethic have positioned her as a true leader in her field.
Based in Pittsburgh, PA, Sonia finds joy in the precious moments spent with her husband and three sons. Their family is further enriched by the presence of two beagles, four chickens, and countless goldfish, adding a touch of liveliness to their lives.
As we reflect on the knowledge and insights shared today, let us extend our heartfelt appreciation to Sonia Chung for her unwavering dedication to employee benefits and her commitment to making a positive impact both within PNC and in communities across the footprint.
Thank you, Sonia, for your invaluable contributions, and thank you all for joining us today. May you carry the inspiration and wisdom gained from this event into your future endeavors, creating a better tomorrow for all.
To register, click
here
.