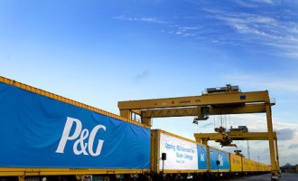 Dailycsr.com – 29 December 2015 – The Company of Procter & Gamble has published its seventeenth "annual sustainability report" which gives a detail picture of the company's progress in line to the commitment made on reducing "its environmental footprint" along with improving "social conditions for those in need".
The commitments of P&G on "operating sustainably" has been stressed in the report along with the progress in line with the "long-term vision of producing products" that are in consumer demand yet have the maximum "conservation of resources", besides "powering all its plants with 100% renewable energy". P&G also has plans of using hundred percent renewable energy for consumption besides recycling materials "for all products and packaging", while ultimately arriving at "zero consumer and manufacturing waste go to landfill".
Additionally, the report enumerates the recent initiative taken by P&G to "address climate change", whereby the company has set a "new goal" for reducing "absolute greenhouse gas emissions by 30% by 2020". P&G has also formed partnership with "Constellation Energy and EDF RE".
Moreover, P&G has been continuously investing in the communities in need through "its Children's Safe Drinking Water (CSDW) Program", whereby it delivers "more than 8 billion liters of clean water to children and families". In an announcement, the company also stated that "it will deliver 15 billion liters by 2020".
While, the P&G's group president cum the "Executive Sponsor of Sustainability", Martin Riant said:
"At P&G, we have a long history of introducing innovations that improve our environmental footprint and the communities where we live and work. Sustainability is integrated into the way we do business, and this report details the progress we have made in conserving resources, protecting the environment and improving social conditions for those who need it most. We are making great progress in increasing our use of renewable energy and are partnering with like-minded companies that are focused on innovation and cost effective solutions to address climate change."
On a concluding note quoting the VP of Sustainability at P&G, Len Sauers, would be:
"Sustainability is a responsibility and a business opportunity. Since 2007, we have realized a cost savings of nearly $2 billion through waste and energy savings and have reduced our environmental impact. It is exciting to see the changes we are making in our operations, the benefits created for the business and the progress we are making against our sustainability goals."
References:
http://www.businesswire.com/