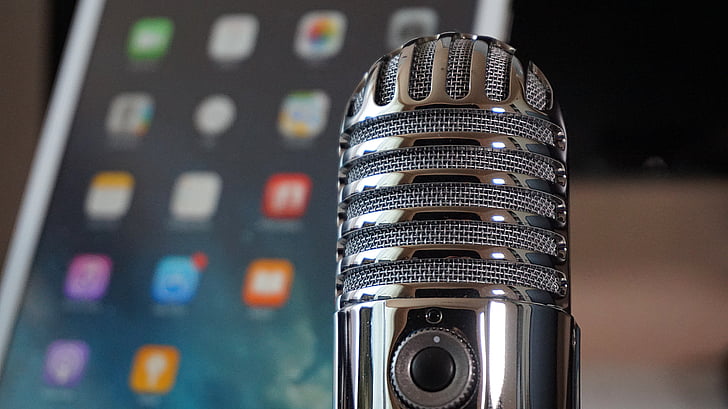 The following is a transcript of a podcast. To listen to the podcast click
here
.
Janelle (Host):
Welcome to the Own Your career podcast. I'm Janelle Jordan, a Program Manager on our Talent, Performance, and Engagement team. I'm thrilled to be here with you. In this series, we'll feature interviews with GoDaddy employees who have experienced career growth through internal promotions and movements. You'll also receive valuable tips, best practices, and advice to support your own career journey. Career management is vital for success, and we hope you'll leave empowered to take charge of your own career. Thank you for joining us today. Now, let's dive into our career spotlight. Today, I'm joined by Raisa, an Instructional Designer on GoDaddy's customer education team. Hi, Raisa. Welcome to the podcast.
Raisa (Guest):
Hi, thanks for having me.
Janelle:
Great to have you here. Could you tell us a bit about yourself and what brings you joy outside of work?
Raisa:
Certainly. I was born and raised in Phoenix but currently live in Washington. I have a five-year-old foster fail dog named Benji and I've been in a loving partnership for four years. I find joy in Internet culture and have been creating YouTube videos for the past ten years.
Janelle: Ten years is quite a long time. Can you explain what Internet culture means? It's a new term for me.
Raisa:
Actually, my degree is in digital culture, and I've always been deeply connected to the online world. I believe I inherited this passion from my dad, who was also interested in computers and cameras. It seems like every moment of my life is stored somewhere on a hard drive at his house. When I started working at Disneyland, I began documenting every moment, which eventually led to my YouTube career.
Janelle:
That's fascinating. I'm eager to learn more. Could you give our listeners a brief overview of your career journey and any transitions you've made within GoDaddy?
Raisa: Absolutely. I initially joined GoDaddy in 2018, working in the Outbound Call Center in Gilbert. However, I wasn't successful in sales. Ironically, the only time I met my sales goal, the customer ended up returning the product. Fortunately, an opportunity arose to become a Video Copywriter on the Content Marketing team. I quickly applied, got the job, and relocated to Seattle to create YouTube videos for GoDaddy's channel. About a year later, I transitioned to the Customer Education team and was promoted to my current role as an Instructional Designer.
Janelle:
That's impressive. Let's go back a bit. You initially started in the Outbound department in Gilbert, and it didn't go well. What led you to join GoDaddy? What made you accept the job?
Raisa:
It's an interesting story. I had just finished working on a cruise ship and didn't want to pursue another contract. When I returned to Phoenix, I was simply looking for work, and my mom suggested applying to GoDaddy since they had a presence in the area. It was initially meant to be a temporary job, just to have some employment. So, I applied, went for an interview, and during the interview, the person actually discussed my YouTube channel. They mentioned the possibility of finding a position related to the YouTube channel if things didn't work out. I thought it would be amazing. Fast forward about four months, and I was doing exactly that.
Janelle:
I love that. It's great how things aligned. Now, can you tell us about someone or something that has had a significant impact on your career growth at GoDaddy, and why?
Raisa:
I would say the Education Reimbursement Program has been the most impactful for me. I've had supportive managers and colleagues, and I'm grateful for my team's passion and support. When I was hired as an Instructional Designer, they looked beyond my education and focused more on my relevant work experience, even though I hadn't completed my degree at that time. I had plans to go back and finish it, but I kept delaying it for various reasons. When my student loans became due around the time I moved to Seattle, I considered refinancing them. However, I couldn't do it without a degree. I discussed this with a coworker, and she informed me about the GoDaddy Reimbursement Fund. If you achieve a B grade or better, they reimburse your tuition. There are, of course, more details and conditions, so I recommend checking them out if you're interested.
GoDaddy covers your tuition costs, which was a fantastic incentive for me to go back to school. Despite having ADHD, I managed to earn A grades in both of the required classes, thanks in part to the program's support, including having a tutor. Now, I officially hold a bachelor's degree in digital culture with a focus on design. I highly recommend anyone going back to school to explore this program. Why not take advantage of it and get your money back as long as you're succeeding in your classes?
Janelle:
I've learned so much from your experience, and I'm sure our listeners have too. I just realized that you need a degree to refinance and consolidate student loans, which is a brilliant move. Consolidating your student loans is a great idea, and I didn't know a degree was a requirement. Additionally, the reimbursement program is powerful. Being able to get your tuition costs back by achieving B grades or higher is amazing. It's a fantastic benefit for GoDaddy employees. Furthermore, it's incredible that you can pursue a degree aligned with your true passion, like digital culture with a design focus, or other specialized programs that cater to your interests. These opportunities may not have been available when I was in college. You're fortunate to work for a company that supports you both as an employee and as a student.
Raisa:
Absolutely. I only had two classes left, but I kept postponing them because they were math-related. Math isn't my strong suit, and I even question whether I really needed those math classes to complete my entire degree.
Janelle:
Thank you for sharing your insights. It's great to hear your perspective. What advice would you give to someone new to your industry?
Raisa:
Burnout is a common experience among creative professionals, and I've personally dealt with it in a significant way. A major part of my job involves writing scripts for YouTube videos, and in my free time, I used to try to work on my own video scripts. However, this approach wasn't sustainable because I needed to prioritize my work to make a living. So, I had to put my personal creative projects aside temporarily and focus on my job to maintain a creative mindset. To prevent burnout, I've implemented a few strategies.
Firstly, I used to make myself constantly available for work, even working late into the night. Now, I set strict work hours, dedicating specific times for productivity and clearly defining when I'm done for the day. I also follow the Pomodoro technique, where I work for 25 minutes, take a 5-minute break, and after four cycles, I take a longer break. Additionally, I use an Apple Watch to remind me to stand and stay hydrated, which helps my overall brain function. Moreover, I pursue a completely unrelated creative outlet, such as embroidery, to continue expressing my creativity. However, it's important to note that what works for me may not work for everyone, especially considering my ADHD. Sometimes, I struggle to stick to these strategies consistently, but the intention is there.
Janelle:
Your intention and positive mindset shine through. I appreciate how you openly discussed the impact of ADHD on your work and the strategies you employ to manage burnout. Setting rigid work hours and practicing the Pomodoro technique can be beneficial for those new to these concepts. It's crucial to understand oneself and recognize that creativity may not always serve as an outlet for everyone. Knowing when to give your brain a break is essential, as continuous hyper-focus can lead to exhaustion. Imagine if our dogs could remind us to take breaks; they truly are man's best friend. Lastly, what is a common misconception about your job or field of expertise?
Raisa:
One myth I'd like to debunk is that a formal education is necessary to become an Instructional Designer. Interestingly, neither I nor anyone on my team has a degree specifically in instructional design. Instead, we all bring relevant experience to the table. My background in online video production and teaching lifeguarding, CPR, and first aid made me a strong candidate because I understood the principles of teaching and creating instructional materials, even without realizing it at the time. I recall questioning myself in college, wondering whether I enjoyed lifeguarding or teaching more. It led me to realize my passion for helping and teaching people, allowing them to apply acquired skills to various aspects of their lives.
Janelle:
It's inspiring to see how self-reflection and asking the right questions can lead to a better understanding of one's passions and aligning them with the work we do. We all strive to find work that we love, as it transforms it from a chore into something fulfilling. Your journey serves as an inspiration. Thank you, Raisa, for joining us today and sharing your personal and professional experiences with our GoDaddy listeners. How can people reach out to you?
Raisa:
Feel free to check out my YouTube channel and follow me on Instagram. You can find me at "RaisaLynn."
Janelle:
You've graciously shared how people can connect with you online. Just a word of caution: be prepared! I'm really excited to explore your content. Thank you all for tuning in to the Own Your Career podcast, where we strive to inspire, motivate, and empower our employees to reach their professional goals. If you're interested in being a guest on a future episode, please visit the Career Spotlight page on My Career Portal and complete the interest form. While you're there, take a look at the wide range of resources and articles available, and don't hesitate to share your feedback, questions, and ideas with us. We genuinely value your input. Thank you again, Raisa, for joining us today.
Raisa:
Thank you for having me. It was a pleasure.
Are you enjoying this series and curious to learn more about life at GoDaddy? Follow our GoDaddy Life social media pages! Connect with us to meet our team, explore our culture (teams, ERGs, locations), discover career opportunities, and so much more. We believe you're more than just your job, so come advance your career with us.