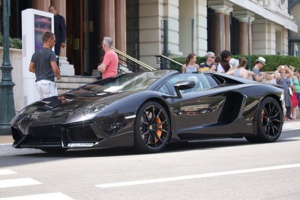 Dailycsr.com – 06 August 2018 – On July 20, 2018, 15 top "luxury companies" came together to launch a "new report" which outlines the "opportunities and recommendations" for the luxury market sector in the battle against the global challenges that arise due to "climate change and biodiversity loss, new technologies and automation, and rising economic inequality".

The leaders from "luxury group Kering, The Hongkong and Shanghai Hotels Limited, and BSR (Business for Social Responsibility)" met at "The Peninsula Hong Kong" to celebrate the launch and to discuss about the same. The above mentioned report has been titled as "Disrupting Luxury: Creating Resilient Businesses in Times of Rapid Change".

The report, however, has taken shape under a "groundbreaking collaboration" which involved "members of BSR's Responsible Luxury Initiative (ReLI)", including "Cartier, CHANEL, Harvey Nichols Group plc, The Hongkong and Shanghai Hotels Limited, IWC Schaffhausen, Kering, LVMH Moët Hennessy – Louis Vuitton S.A., Michael Kors Holdings Limited, mytheresa.com, OTB, PVH Corp., Ralph Lauren, Richemont International S.A., Swarovski, and Tiffany & Co.".

Moreover, below are mentioned the highlights of the report which has been categorised under "three opportunities for luxury companies", as mentioned by BSR, for creating "strong, resilient brands" besides building trust in a rapidly changing environment:
"Engage in the circular economy, a system that endeavors to protect resources by using less, wasting less, and recycling more. Luxury companies can:
Adopt regenerative sourcing practices and invest in the restoration of important ecosystems to ensure the availability of precious raw materials derived from nature such as wool, leather, exotic wood, cashmere, and rare essential oils.
Expand product life cycles by sourcing recycled and upcycled materials for products and by designing new business models that enhance the value of luxury products through giving them many lifetimes.
Build on existing collaborative relationships with key suppliers to identify, catalyze, and support innovation in materials and processes.
"Contribute a positive impact on society, using both core business strategies and philanthropic agendas. Luxury companies can:
Further support social and environmental progress by assessing how products and services affect society and the planet, and by using complementary business and philanthropic strategies to address the issues.
Use the power of their brands to promote cultural change towards gender equality and thereby contribute to women's empowerment; focus on empowering women in luxury supply chains.
Help ensure that people working in their value chains receive a fair wage and provide training for workers to give them the skills they will need for future jobs.
"Articulate value to all stakeholders by preparing for transparency and better engaging investors and consumers on environmental and social progress. Luxury companies can:
Set a new standard for transparency by providing more details on how their business practices affect the environment and local communities.
Capture the attention of shareholders who are interested in sustainability and looking to invest in companies that create long-term value.
Engage consumers more deeply on a new value proposition for luxury that fully integrates sustainability".

In the words of the managing director as well as the head person of "Responsible Luxury Initiative" at BSR, Elisa Niemtzow:
"This is a unique report in that it offers a perspective on how luxury companies specifically can build on their strengths to successfully grapple with an increasingly volatile world context. Many luxury companies came together to contribute to this report, signaling that while competition may be alive and well in the commercial space, luxury brands recognize that collaboration towards social and environmental progress is essential to the future of the industry."

Kering's chief sustainable officer and head if international institutional affairs, Marie-Claire Daveu said:
"Luxury companies have the added responsibility as trendsetters to create value for the good of the environment and society, which can then influence the entire fashion industry to act. In prioritizing sustainability and embedding proactive strategies into our business models now, the luxury sector will become more adaptive to future challenges and ultimately this will provide us with critical business advantages."

Furthermore, the corporate responsibility and sustainability director at The Hongkong and Shanghai Hotels Limited, Janice Lao added:
"We are delighted to collaborate with other world-leading luxury brands to tackle the serious issues we are all facing. As a company with 150 years of heritage, we understand the necessity of creating long-term value and being resilient in the face of rapid change. The Responsible Luxury Initiative is creating a world where luxury brands can flourish, but we also believe companies—especially aspirational luxury brands—have a responsibility to take action and drive positive change. We hope more companies will be inspired to join this initiative".

While the "Global Vice President Corporate Sustainability & Social Responsibility" at Swarovski, Dax Lovegrove noted:
"The luxury sector has to step up now and stand for excellence in both quality and sustainability".



References:
3blmedia.com