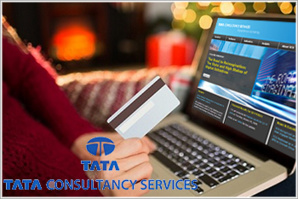 Dailycsr.com – 26 October 2015 – Tata Consultancy Services bags "2015 Oracle Excellence Award" under the category of "specialised partner of the year" whereby TCS was in partnership with the "Asia Pacific in telecommunications industry".
The award is synonymous to recognition for the expertise of TSC in the telecommunication industry along with its commitments towards delivering "innovative, specialised solutions and services" which was judges based on the hardware and software of Oracle.
The partnership of TCS came up with "innovative solutions to the customers" who owned "hosted business" along with "operations support systems and multi-channel commerce capabilities". Moreover, the company also invested into upcoming technologies which can help various companies to "capitalize on Internet of Things opportunities".
The "specialized partner of the year" of Oracle Excellence Awards supports any innovative steps taken by the Oracle PartnerNetwork's members, who using the products of Oracle and its technology build "value for customers" whereby generating "new business potential".TCS Asia Pacific's head of "Telecom Practice", Mr. Sanjay Gupta stated:
"We are proud to be recognised by Oracle for our telecommunications industry excellence in Asia Pacific, as this award reflects on our ongoing collaboration with Oracle to help our customers strengthen their leadership position and achieve growth goals. This achievement is a result of major investments by TCS to expand our Oracle expertise and footprint to deliver solutions that enhance the operations and service capabilities of our customers, leading telecommunications providers across the region."
While, the Senior Vice President of "Asia Pacific Alliances and Channels" under Oracle, Casey Poon commented:
"TCS has demonstrated an outstanding level of innovation in delivering proven, Oracle-based solutions that can solve our joint telecommunications customers' most critical business challenges. We congratulate TCS in achieving the 2015 Oracle Excellence Award for specialised partner of the year – Asia Pacific in telecommunications industry. This achievement is a testament to their dedication to excellence and to providing customers with telecommunications-specific solutions that drive real business value and results."
Moreover, TCS also received the "2015 Oracle Excellence Awards for specialized partner of the year" in finding "engineered systems solution" in Asia-Pacific and North America. In fact, TCS's efforts were also recognised by "Gartner as a Leader in its Magic Quadrant for Oracle Application Implementation Services" on a global scale. Additionally, it also took the place of "a Leader in its Magic Quadrant for Worldwide Oracle Application Management Service Providers".
TCS and Oracle maintain a "long standing relationship" for the past twenty eight years. At present, TCS is a "Diamond level" member of the OPN and has over "15,000 dedicated Oracle certified specialists". However, Tata Group informs:
"Award winners were formally recognized at Oracle OpenWorld 2015 (OOW) on October 25 in San Fransicso. TCS is a premier sponsor of OOW 2015 and sponsor of its Appreciation Night on October 28. TCS is the exclusive sponsor of High Technology and Manufacturing Summit @ Oracle Executive Summits and Service at CX Central".
References:
www.tata.com