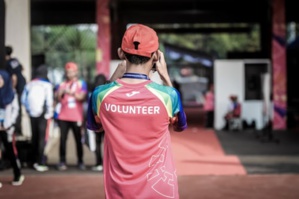 Dailycsr.com – 28 November 2019 – Comerica Bank continues to work towards its commitment of community building wherein the bank operates. This commitment is reflect in its work of assisting the "homeless North Texas veterans". Operation Tiny House is about building a small home for the "homeless veterans". In this tiny effort with ultimate big impact, the "Texas Market President Brian Foley" as well as the members of Comerica's Military/Veteran Market Segmentation team" also joined in.
Volunteers work to assemble tiny houses which are located in front of Comerica's "Garland-Jupiter banking center". The work required them to install "floors, interior walls and exterior stairs". Keeping up a special tradition volunteers also "inscribed messages of thanks and support for the veterans" who were given the houses.
Through this effort, veterans, who are homeless, are given "transitional and permanent housing" besides "job training and employment opportunities". The home forms part of a "community of tiny homes", wherein veterans will be able to "live, work and volunteer".
To learn more about the Operation Tiny House, kindly visit:
http://operationtinyhouse.org/
References:
3blmedia.com