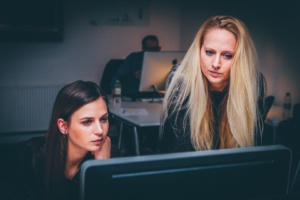 Dailycsr.com – 19 July 2016 – The latest "Sustainability Report" presented by CA Technologies reveal a sustained "evolution of corporate social impact" which ranges from being an environmental steward to an agent of bringing in a "broader" change in the society.

The business approach, the benefits of the employees as well as customers and the commitments made by "CA Technologies" are all woven with efforts made in the direction of its "Corporate Social Responsibility", which gets outlined in the recent report. The Vice President of CSR at CA Technologies, Erica Christensen, stated:
"Our CSR commitments reflect important global issues that affect our employees and customers, from environmental challenges to data security to talent management. Each year we monitor the trends that impact our business and our communities, and we respond by making strategic investments in our infrastructure and CSR programs to meet emerging needs. I'm proud of the progress we have made this year, discovering ways to operate with more purpose and advance sustainability within the communities we serve."

The company of CA Technologies think that the present market demands for "products that are sustainable-by-design" yet reap the benefit of "application economy". The flexibility in the development stage is what "contributes to sustainability" by maximizing the utilization of resources and at the same time minimizing the redundant expenses. Keeping people at the centre of CSR interest, CA Technologies, bring "environmental benefits with societal programs".

The latest report has been created respecting the guidelines of the "the Global Reporting Initiative (GRI) G4 Core guidelines". Moreover, it also includes "the Ten Principles of the UN Global Compact". Additionally, the report also contains "external assurance of greenhouse gas (GHG) emissions". Here are some highlights from the recent report of CA Technologies, as mentioned by Ethicalperformance:
"Carbon Emission Reduction. Since 2006, CA has reduced its carbon footprint by approximately 36 percent, achieving an absolute GHG reduction target four years ahead of schedule. The Environmental Protection Agency equates this to removing 7,176 passenger cars from the road.
"Materiality Assessment. In 2016, CA refreshed its materiality assessment, last conducted in 2013, to further align corporate sustainability strategy. Emerging focus areas include talent attraction and retention, diversity and inclusion, STEM (science, technology, engineering and math) education, and cybersecurity and privacy.
"Water & Waste Management. CA data centers utilize closed-loop water systems for cooling, thereby minimizing water use. In addition, CA reclaims 100 percent of rainwater from surfaces at our Hyderabad, India facility for landscaping needs.
"STEM Education. CA is committed to building the STEM pipeline and increasing educational and professional participation by underrepresented groups, in particular women and students of color. This includes partnerships and programs with nonprofits including 100Kin10, the Anita Borg Institute for Women and Technology, the Boys & Girls Clubs of America, Change the Equation, Citizen Schools, DonorsChoose.org, Iridescent, IT-oLogy, NPower and PENCIL.
"Green Buildings and Green Leases. CA incorporates sustainability elements into new leases, including provisions requiring the use of cleaning materials that are Green Seal-certified, inclusion of building-recycling programs, use of lighting sensors in common areas, and landscape irrigation systems that utilize rain sensor devices to minimize water use.
"Employee Generosity. In FY2016, CA matched more than $1.3 million in employee donations to more than 1,600 nonprofits. This year, CA Technologies amplified their commitment to helping employees give back by increasing the matching gift limit from $5,000 to $10,000 and the number of volunteer days from three to five. The company's worldwide employee volunteer initiative, CA Together in Action, takes place during the week of Earth Day in April. CA employees take time out of their workday to give back by participating in environmentally-focused volunteer projects and supporting the advancement of STEM learning.
"Inclusion and Diversity. CA's THRIVE program helps create an inclusive and flexible workplace by attracting, nurturing and retaining a diverse workforce. In the company's most recent Employee Opinion Survey, 95 percent of all employees said their immediate manager treats employees fairly regardless of their age, family/marital status, disability, race/color, religion, sexual orientation or gender identity".




References:
ethicalperformance.com