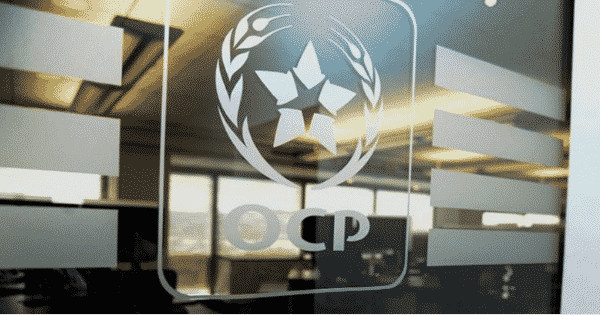 "We are committed to supporting Morocco through these unprecedented times. In addition to the Group's support for key sectors such as health, education and the economy, our employees have been pooling their skills and ideas to help those in need," the company
said
on its website.
Voluntary OCP Group employee actions have shown that people are closer than ever within local communities, despite the physical barriers imposed by social distancing rules, the company said.
Overseeing company efforts is OCP Group's
Covid-19 Task force
, comprised of top management and representatives from its medical team, as well as managers from the five production sites in Morocco. This working group reportedly convenes daily and ensures the effective coordination of the group's many elements and action plans.
Along with implementing internal rules aimed at keeping staff and others safe, the group has made significant steps to ensure local health systems are bolstered, that vulnerable people are fed and rural communities are supported, and that its partners, suppliers and customers continue to receive what they need during these difficult times.
Workplace measures
Early on in the outbreak,
OCP introduced new protocols
to minimise the risk of infection for its employees. Staff at industrial sites have been instructed to work from home if they are able to do so. Through a flexible work system, the numbers of people on site has been reduced whilst the company continues to furnish global food producers with much needed fertilisers. Around 95% of headquarters staff are working from home to reduce the opportunity for the virus to spread.
Medical support for staff
OCP Group has also made use of its medical team to ensure its staff are carefully monitored and that they have access to the advice and guidance needed to continue to work safely, following correct hygiene and social distancing protocol.

OCP Group doctors are also helping volunteers from the group's Act4Community program to carry out medical awareness raising and outreach initiatives.
Strengthening public health systems
These same doctors enable Act4Community volunteers to support the national health sector. Together with different OCP Group sites, they have provided protective equipment, medical supplies, and even ambulances to different provinces.
Act4Community volunteers delivered two confinement healthcare rooms, protection equipment for the medical and paramedical staff, as well as a batch of emergency and reanimation medicine to the Moulay Hassan Ben Mehdi Hospital in Laâyoune.
OCP Volunteers also helped with repair work, upgrades and equipment refits at a variety of other hospitals. These activities complemented the efforts made by OCP in upgrading a ward at
Casablanca Moulay Youssef hospital
to be used for additional intensive care space.
Economic action
The group also offered
$300 million
to the government's coronavirus relief fund. This donation was made alongside those of a number of other Moroccan companies which managed to see the
fund doubling
from its initial figure to over $2 billion.
OCP management also put out an
internal appeal
to its workforce asking for donations for local families. Managers got the drive moving by putting in one month's managerial salary.
"In addition to the Group's support for key sectors such as health, education and the economy, our employees have been pooling their skills and ideas to help those in need," the company
said
.
Support for disrupted students
Mohammed VI Polytechnic University (UM6P) and the Ecole Polytechnique Fédérale de Lausanne (EPFL) launched a platform of online classes in April with the aim of ensuring continued study for students. The platform is intended for UM6P's students as well as students from other Moroccan engineering schools.
"We are convinced that the future of education in the world resides in digital capabilities. After integrating Edx, the worldwide online courses platform, our university has been committed to this new project at the service of education in Morocco and Africa,"
said
Hicham El Habti, Secretary General of UM6P.
Cooperative agility
OCP Group's Act4Community Initiative has also been assisting cooperatives in tackling the economic consequences of coronavirus. Cooperatives are receiving technical and managerial support from skilled volunteers as well as equipment for their manufacturing premises. This has allowed them to convert production to medical supplies and contribute to the outbreak response.
These efforts have been amplified through a new initiative called
Act4Cooperatives
. Part of this has been through technical support and through providing e-commerce and online cataloguing platforms to cooperatives, helping them to pivot their operations towards delivery while lockdown measures are still in effect. In this way, communities are better served by their own local businesses and a greater number of workers can continue earning money.
These many initiatives have set a high standard as a model for future engagement by companies in community support.