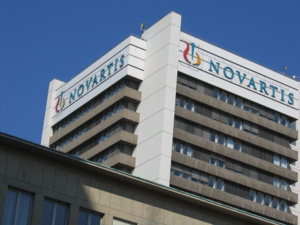 Novartis is making strides to build trust with society and deliver long-term value to stakeholders by embedding environmental, social and governance (ESG) issues into its core business strategy and operations.

The company released its first Novartis in Society Integrated Report in 2021, marking a new approach to reporting which describes how it created value for stakeholders through purposefully reimagining medicine to improve and extend people's lives. The report, intended for Novartis stakeholders, complies with specific requirements for investors as well as ESG professionals through comprehensive and downloadable data on its performance.

The Novartis in Society Integrated Report 2021 has three main sections:
Its approach, including details of its business environment, stakeholders, strategy and risk management
Its performance, including financial as well as performances which measures its five strategic priorities - delivering transformative innovation, embracing operational excellence, going big on data and digital, unleashing the power of its human resources and building trust with society.
Corporate governance and its approach to executive compensation
Highlights of the Novartis in Society Integrated Report 2021
Major global impact: In 2021, the company's medicines have reached 766 million patients, with 56.2 million of those reached through its various access-to-medicine approaches.
Delivering transformative innovation: Novartis received 21 approvals for new medicines or new indications for existing medicines in the US, EU, Japan and China including two for novel medicine, New Molecular Entity, approvals from the US Food and Drug Administration (FDA) - one for chronic myeloid leukemia, a type of blood cancer, and the other a new cholesterol-lowering therapy for atherosclerotic cardiovascular disease, one that is affecting 30 million Americans.
Advancing a strong pipeline: Its pipeline of investigational treatments, spanning nearly 50 diseases, has the potential to transform the standard of care for millions of patients globally. Around 85% of its treatments in development have the potential to be first-in-class / first in a specific indication. By 2026, Novartis expects to receive approval for more than assets in the pipeline many of which have the potential to become blockbuster medicines with annual sales of more than USD 1 billion.
Addressing critical global health challenges: Novartis helped develop a potential new treatment option for the COVID-19 pandemic and advanced two compounds with the potential to become the next generation of antimalarial medicines. In 2021, the company also achieved a milestone of 1 billion treatments from its existing antimalarial medicine which were delivered to patients in endemic countries since 1999; more than 90% of this was supplied at cost.
Increased access to medicines: Using value-based pricing, sustainable business models, zero-profit models and donations Novartis made its medicines more affordable. It also broke new ground in access to medicine when it announced a world-first agreement with the UK's National Health Service to enable broad access to its cholesterol-lowering medicine Leqvio®.
Delivering sustainable financial growth: Supported by sales growth in key product portfolios, Novartis was able to deliver a solid financial performance. Net group sales rose by 4% from the previous year when measured in constant currencies, in order to remove the impact of exchange rate movements (cc).
Transforming Corporate culture: Our human resources bring our purpose to life. Employee engagement at Novartis stayed consistently higher than the industry benchmark in 2021, even as its continued to offer a flexible work policy to meet the changing needs and expectations of our people during the COVID-19 pandemic. Novartis was also included in the Bloomberg Gender-Equality Index for the third year in a row.
Shrinking the environmental footprint: Novartis strengthened its ESG targets, with a new commitment to be net zero, in terms of carbon emissions across its value chain, by 2040. It also pledged to further reduce its environmental footprint with a 34% reduction in greenhouse gas emissions (Scope 1 and Scope 2), a 40% reduction in water consumption and a 56% reduction in waste sent for disposal, with all percentages set against its 2016 baseline.
"Our impact on the world remains extraordinary. As we reimagine medicine at Novartis, our unwavering focus on our strategy and purpose enabled us to continue creating value for patients, healthcare professionals, healthcare systems, employees, shareholders and society," said Vas Narasimhan, the company's CEO with reference to the company's 2021 performance.

The Novartis in Society Integrated Report is prepared in accordance with leading frameworks and guidelines for corporate reporting, including the GRI Standards Core Option, SASB Standards, Integrated Reporting Framework, and Task Force on Climate-related Financial Disclosures (TCFD).