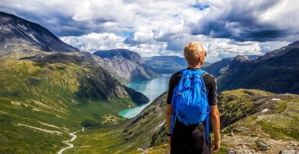 Dailycsr.com – 28 August 2017 – The Company of REI, an industry leader, has been attempting over the years to spark "movements" that will get "people outside during Black Friday", besides encouraging on "gender equality in the outdoors" for this the company organised various campaigns like "#OptOutside and Force of Nature".
At present, the company gears up yet "another outdoor company" which will introduce "a new dimension" for levelling "nature's playing field". Likewise, the North Face came out with its "new campaign", namely "Walls Are Meant For Climbing". It highlights the "passion for rock climbing and inclusivity" of the company.
Giving a "new meaning" to "walls" shrouding its "negative connotation", the campaign demonstrate the way "walls should unite" and not sever our global communities. The campaign aims to reach out to people who usually close themselves from the "outdoor community". Instead of launching the campaign in typical holiday season, the retailer "created its own hashtag holiday" for the consumers to take part in it.
In a partnership with "dozens of climbing gyms", North Face has attempted to promote "August 19", as a "Global Day of Climbing", whereby "free climbing opportunities" around the globe. For further information, kindly visit:
http://bit.ly/2uPVqgf
References:
ethicalperformance.com