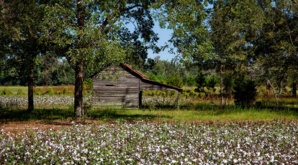 Dailycsr.com – 15 September 2016 – For Norfolk Southern Corporation the year of 2015 marked the completion of five year long "community partnership" that aimed to "reforest 10,000 acres in the Mississippi Delta". The said initiative goes by the name of "Trees and Trains" that focuses on mitigating "carbon emissions" in a natural manner.
In a partnership of GreenTress and Norfolk Southern Corporation, "$5.6 million" was invested for planting over six million "cottonwood and native hardwood trees" which covered "marginally productive" agricultural lands that were cleared out for "farming years ago".
Over a span of fifteen years, the trees, thus planted, will be generating over "1.1 million metric tons of carbon credits" which could be used by Norfolk Southern either for offsetting "its business-related carbon emissions" or for selling "to recoup its investment". Moreover, the landowners who part take in the said programme of Norfolk Southern's programme will be paid through "NS' investment in the program".
In order to learn more about the programme, kindly visit:
http://nssustainability.com/planet/mitigation.php
References:
ethicalperformance.com