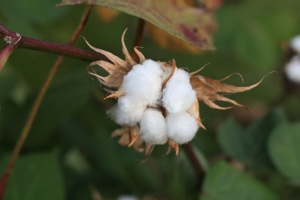 Dailycsr.com – 15 April 2017 – Working in partnership the scientists and the cotton producers have devised the technology that can pinpoint the "source of cotton goods in today's complex market", reports Brian Collett.
PimaCott is a California based farms' chain, while "Applied DNA Sciences" is a New York based "biotechnology company", both of them worked together to "add molecules with DNA tags to the cotton" right at the beginning of the "manufacturing process". Likewise, the can be identified by scanning, whereby allowing the stakeholders of the supply-chain to conduct verification for singling out cotton derived from responsible sourcing.
In this way, companies could avoid using cotton that grows in areas that use "slave labour" like Uzbekistan. Moreover, it can also detect textile that falsely claim to be made out of "Egyptian cotton".
According to Ethical Performance:
"The partners that have produced the scheme accept that DNA tagging may take years to be widely accepted, partly because it represents another expense in an industry often plagued by unfavourable weather and commodity price slumps. However, PimaCott says it is helping growers with upfront costs".
However, there are speculations towards using the said "tracing method" for applying on "other agricultural products".
References:
http://www.ethicalperformance.com