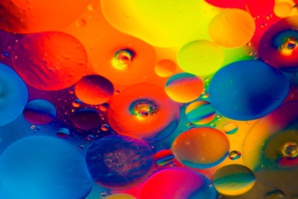 Dailycsr.com – July 16 2020 – The Mohawk Industries is holding the "Mohawk Group CEU series and the manufacturer's upcoming DesignFWD virtual summit" on "Friday, July 17, 2020, 11 a.m. EST".
Moreover, the "Color + Design Vision 2021: The Visual Age", which marks a "new era" of "visual literacy and creative democracy", will be presented by the Deign Director of A&D, Royce Epstein.
"2021 Color + Design Vision" will look at Visual Age in view of the existing as well "emerging trends" in respect to arts affecting our perspective towards life. The event will investigate into the affect of pattern, colour and light in our lives. Moreover, future aesthetics of art and design will also be visualised. Here are the four categories wherein further exploration will be sought:
"Filter Fluency, Sensory Immersion, Rendered Reality, and Altered Images".
You can register for CEU's "Color + Design Vision 2021: The Visual Age" by clicking on the link given below:
https://mohawk.webex.com/mw3300/mywebex/default.do?nomenu=true&siteurl=mohawk&service=6&rnd=0.4724055370687634&main_url=https%3A%2F%2Fmohawk.webex.com%2Fec3300%2Feventcenter%2Fevent%2FeventAction.do%3FtheAction%3Ddetail%26%26%26EMK%3D4832534b000000049a60fd8bef1472a6795b149b23e3cfe99ddf51a610ded6443fc064fb8c166ba8%26siteurl%3Dmohawk%26confViewID%3D164944537427389713%26encryptTicket%3DSDJTSwAAAAQJhdhJ-2hGRjJyuMlhJOuazqt6QH6m2IubqAgd26xbhA2%26
Click on the following link for registering into the "full DesignFWD Virtual Summit":
https://www.mohawkgroup.com/designfwd/?cid=pr%7ccont-syn-3bl%7cdesignfwd_ceu_design%7cregistration
References:
3blmedia.com