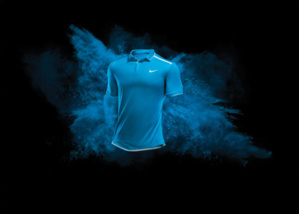 Dailycsr.com – 29 October 2015 – NIKE announced two more goals in line with reducing its "environmental footprints":
"a collaboration with the Massachusetts Institute of Technology (MIT) Climate CoLab to bring innovation in materials to the forefront of the climate conversation, and a commitment to reach 100 percent renewable energy in company-owned-and-operated facilities by 2025".
The chief sustainability officer at NIKE, Hannah Jones stated:
"For more than a decade, we've worked hard to understand where our greatest impacts lie. We know materials make up about 60 percent of the environmental impact in a pair of Nike shoes. This knowledge has focused us on the need to bring new low-impact performance materials to scale through innovative solutions."
Materials System Laboratory of MIT conducted a research on the worldwide "impact of materials on climate change". The study revealed that industry of apparel is likely to generate over four hundred billion of fabric square meters annually, which means enough fabric to cover up the "state of California" altogether. Consequently, the industry will also be using an estimated amount of "1 billion kWh (kilowatt hour) of electricity" on a yearly basis.
The research also points out that during the creation and processing of materials, the maximum impactful greenhouse gas emissions occur. The main investigator and the founder of "MIT Climate CoLab project", Professor Thomas W. Malone informed:
"Through this collaboration with Nike, the MIT Climate CoLab can help kick-start the conversation around materials by galvanizing our global community to start to tackle this immense challenge. The Climate CoLab is harnessing the power of collective thinking to solve some of the world's toughest challenges and develop solutions to drive a new shared understanding that, ultimately, can enable transformative change."
NIKE has created an app called "MAKING App" which allows the designers to make "better decisions" in choosing their material while they design their products. The said app was recently updated by NIKE, whereby the company added an eco-friendly feature to it which highlights "the climate-related impact of materials choices alongside chemistry, waste and water".
NIKE is into a dedicated partnership with "Climate CoLab" whereby it develops "sustainable materials solutions", wherein the "strategic collaboration" extends with
"NASA, the US Department of State and the US Agency for International Development (USAID)".
While Jones commented that:
"We believe in treating sustainability as an innovation opportunity that can deliver new scalable, sustainable solutions that will accelerate us into a low carbon economy. Our goal is to help catalyze and unleash innovators, investors, companies and civil society to solve one of the world's largest innovation opportunities together."
While NIKE's C.O.O. Eric Sprunk stated:
"Climate change is a global issue that requires global solutions. As part of our business strategy, we are pursuing the use of renewable energy, driving energy efficiency and innovating in sustainable materials for athletes and for the future of sport."
References:
www.sustainablebrands.com