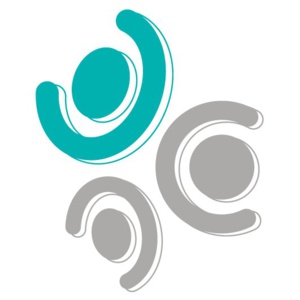 Dailycsr.com – 06 November 2015 – There is only less than two months remaining for opening of entry registration to the National CSR Awards for the year of 2016. Moreover, the organisers have made an announcement revealing "new and expanded categories".

There has been an incorporation of "three international awards" categories which are "Best International Sustainable Community Project, Best International Conservation Project and Global Sustainable Transport". With the addition of these three new categories, at present there are twenty four of them which attempts to "address the key business issues" which will prove "essential" in order to build a "sustainable future". Following are the other twenty enlisted categories:
Overall Excellence in Social Responsibility
Best Newcomer to CSR
Best Community Project
Best Community Development
Best Partnership in the Community
Best International Sustainable Community Project
Best International Conservation Project
Best Educational Project (multiple awards for Equality, STEM and Apprenticeships)
Innovation for Workplace Practices
100% Green – Carbon Neutral
Clean Energy Project
Community Energy Project
Built Environment (multiple awards for domestic and commercial)
Green Supply Chain (multiple awards for large and SME)
Nutritional & Health Awareness Initiative
Outstanding Individual Corporate Leadership
Outstanding Individual Community Hero (Nomination award – FREE)
Construction Waste Neutral
Best SME – Charity Support (under 50 staff)
Global Sustainable Transport
There is in fact, a "rationale", as ethicalperformance.com puts it, behind the 'revamping' of the NCSRA categories, whereby the chief executive of NCSRA, Karen Sutton explains:
"We wanted to ensure that the awards are an accurate reflection of where business is making progress in all aspects of CSR and sustainability and the revised categories do just that.
"For example, we've changed 2015's Carbon Offsetting to Carbon Neutral because the days when social responsibility could be treated as an add-on to business-as-usual are gone. Companies cannot simply give money to compensate for unsustainable practice."
Moreover, this award ceremony is open to all, no matter what the size of their business be, whereby Sutton adds:
"Whether you have 10 employees or 10,000, the awards are looking to reward and recognize business excellence and innovation in CSR and sustainability. All entries have an equal chance of winning".
The scheduled curtain raiser for the opening entry is going to be on the 4
th
of January 2016. However, it is encouraged that participants register in the earliest. The detailed information regarding registration and other issues related to NCSRA can be found at:
http://nationalcsrawards.co.uk/
References:
www.ethicalperformance.com