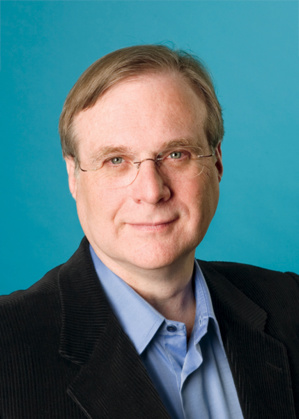 Dailycsr.com – 10 September 2015 – The "Champion for Global Health Award" for the year of 2015 is to be awarded to Paul G. Allen. Mr. Allen is a philanthropist, who is receiving the award from the "Center for Infectious Disease Research", which is an "independent nonprofit" organization, the largest among its peers, and focuses solely on the research matters of "infectious disease(s)".
In the fight against the outbreak of Ebola, Mr. Allen has been a pioneering figure. He has been the "largest private donor" who has promised to shell out an amount of "$100M" for Ebola, while he also established an initiative called "The Paul G. Allen Ebola Program", which alone concentrated on putting a full stop to the highly contagious Ebola epidemic in the regions of West Africa. It has been an "unique effort" which covers "four key areas" such as:
"…emergency response, emergency management systems, recovery and research".
Moreover, Alan Aderem, who is holding the position of the director and the president of "the Center for Infectious Disease Research", whereby he remarks:
"We are excited to present Paul Allen with the 'Champion for Global Health Award. Mr. Allen is a visionary philanthropist whose guidance and leadership is having a meaningful impact in the fight against Ebola."
This year, the 11
th
annual "Global Health" Gala will be celebrated at the "Hyatt Regency Bellevue" on the 3
rd
of October 2015, wherein Mr. Allen will be presented the "Champion for Global Health Award". In fact, in order to make the occasion doubly meaningful, Liberia's president, Ellen Johnson Sirleaf will be featured as "the keynote". She will sharing her experiences that she gathered as a leader of a country which had stood at the "forefront of the 2014 Ebola outbreak". Tickets are available online for those who wish to attend the said function. So the interested ones can visit:
http://cidresearch.org/gala
Furthermore, the BusinessWire also informs about the "Center for Infectious Disease Research" on behalf of the organisation, whereby it writes:
"The Center for Infectious Disease Research is the largest independent, nonprofit organization in the U.S. focused solely on infectious disease research. Our mission is to make transformative scientific advancements that lead to the prevention and treatment of infectious diseases. We advance the science to develop vaccines, drugs, and diagnostics for infectious diseases including HIV/AIDS, tuberculosis and malaria that claim the lives of millions of people every year".
References:
http://www.businesswire.com