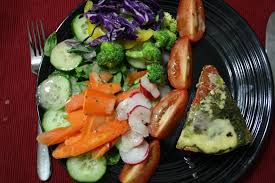 According to Herbalife Nutrition's fifth annual "Writing Off the End of the Year" survey, while 60% of Americans planned to break their healthy diets at the end of the year, nearly half (46%) planned to make a New Year's resolution, many of which are focused on improving their health. Like last year, one-third (33%) of Americans who make New Year's resolutions doubt they will be able to keep them.

"The New Year is an excellent time to get back on track with a renewed commitment to year-round health, but many consumers are falling short of their goals for a healthier lifestyle because they don't plan for success," said Dr. Kent Bradley, Chief Health and Nutrition Officer, Herbalife Nutrition.

"It's important to keep in mind that the most successful New Year's health resolutions combine nutritious balanced diets and exercise, along with specific and attainable goals."

Herbalife Nutrition commissioned the study, which polled 2,000 Americans and 2,750 international respondents from five different countries. It investigated pre-, during-, and post-holiday eating habits and attitudes, revealing that more than half (53%) admitted to breaking their diets at the end of the year, with 37% blaming it on holiday food temptations. The average respondent predicted that they would gain five and a half pounds by 2023, on top of any weight gained during the holiday season last year. However, this year's survey found that respondents expected to gain two and a half pounds less than in the previous year's survey (eight pounds), which could indicate a greater commitment to better health and wellness as a result of the pandemic.

Furthermore, the survey found that the top New Year's resolutions for 2023 show that consumers prioritize health, nutrition, and wellness. Indeed, health goals continue to top the list of 46% of people planning to make New Year's resolutions for 2023, a 7% increase from last year (39%).

While nearly half of respondents are actively making resolutions for 2023, keeping these resolutions can be easier said than done, with most consumers giving up shortly after the new year begins. According to studies, only about 8% of people keep their resolutions all year.

"Historically, whenever people set health-related New Year's resolutions, they tend to be weight related and extreme like daily visits to the gym, setting out to rid one's cabinets of all unhealthy foods, or even following fad diets," explained Bradley. "What many people tend to overlook is that better health and fitness isn't a quick fix, but that taking a balanced, realistic approach and embracing health and fitness as a lifestyle can help ensure long-term success."

Bradley suggests the following five achievable New Year's resolutions to help people lose holiday weight and improve their health in the New Year and beyond:
Take small, focused steps. Resolve to "workout three times per week" rather than "exercise more," or "incorporate one vegetable into each meal" rather than "eat more vegetables." Starting small is manageable and simple to expand on.
Make use of the buddy system. Find a friend or a group of like-minded individuals to encourage you and hold each other accountable.
Stay away from fad diets. Fad diets do not address the issues that lead to weight gain and often require the elimination of foods that are not unhealthy, which can lead to nutritional deficiencies.
Include protein in every meal. Protein aids in the development and maintenance of lean muscle mass. It also contributes to the satisfaction of meals. Incorporating protein-rich foods such as lean meat, poultry, eggs, legumes, and seeds into each meal and snack helps to satisfy hunger throughout the day.
Get rid of the "all or nothing" mentality. Allowing yourself to let go of the "all or nothing" mentality will help you stay consistent and get moving on a daily basis. Something is always preferable to nothing. If you don't have time for a 30-minute workout, do 15 instead. This also applies to diet. If you stray from your eating plan, don't consider it a failure and throw in the towel. Instead, take stock and make changes to your diet to ensure it is satisfying and meets your nutritional needs.