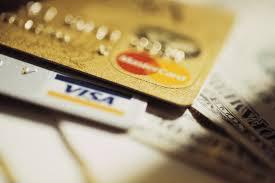 California, Cypress- 09 March 2015- The photovoltaic division of U.S based Mitsubishi Electric US, Inc, known for its ninety years of service and contributions towards energy efficient products and environment friendly technologies, has introduced a new Solar Finance Program in the market for its consumers.
According to Business Wire, this financial scheme, firstly, will provide proprietors with an affordable option to own a solar electric system. Secondly, contractors will get a chance to offer a wide range of price selection and leasing agreement which in turn will most probably create a huge scope for an increase in the sales, as customers mostly look forward to variety, options, and flexibility.
Mitsubishi Electric is also organizing training programs, towards the end of this month, to explain the details of the programs to its contractors so that they can take full advantage and amply benefit along with their clienteles based on a thorough and holistic understanding of the new program. All official Mitsubishi Electric Solar contractors of the photovoltaic division are cordially invited to this event. However, "Consumers who wish to install Mitsubishi Electric state-of-the-art photovoltaic module", can also
register now
for the training.
This financial program will allow loan up to $60,000 to its advanced consumers who can "credit underwriting" and monitor in real time if or as and when they have qualify for the loan. In fact, if one avails the solar financial program through its "leading provider of residential solar finance", one can even cut down on the monthly payment as oppose to availing services through other leasing agreements incapable of providing such financial features.
Mitsubishi Electric U.S has performed with an "Environmental Vision" and served many organizations including stadiums wherein they were responsible for providing continuous power supply, to power photographic printers and video display walls and screens. They even supply escalators, automotive apparatus along with various other electrical products.
The photovoltaic division of Mitsubishi Electric has been created to manufacture solar panels that would deliver worldwide reliable energy to the customers through its designs and engineering. With its forty years of experience in the area of solar panel development, this photovoltaic division has established itself as a reliable solar power supplier. It has earned its name equally among clients and contractors coming from diverse streams of society such as commercial, residential or governmental.
Operating from fifty different sites across North America, and employing almost over three thousand six hundred people, Mitsubishi Electric, also offers a limited number of twenty five year warranty contract to its customers, who can freely recuperate their "return on investments".
With such ideals of providing mutual beneficial investment scope wherein the customers profit is of a genuine concern to the company, the Mitsubishi Electric U.S in collaboration with its photovoltaic division has come up with this new solar finance plan which will provide the customers with "the ability to finance their purchase".
References:
http://www.businesswire.com/news/home/20150309005181/en#.VP1zOfmUf1U
http://www.mitsubishielectric-usa.com/