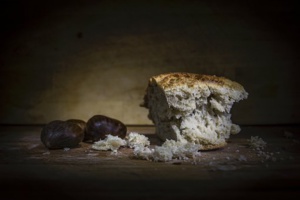 Dailycsr.com – 29 August 2017 – The "MealConnect application" introduced by Feeding America is easily preventing "food waste" and feeding hungry mouths. The app has been designed for the purpose of "food rescue".
General Mills has kept a connection with MealConnect and also highlighted how a "women's recovery organization" as well as an "online grocery store" have turned to the app, whereby "benefitting from this collaboration". Moreover, General Mills have also "profiled MealConnect" during its launch in the month of April.
The Feeding America's Retail Information Services' Senior Sales Manager, Justin Block, added:
"The MealConnect team is working to scale use in the Feeding America food bank network and raise awareness among the public and potential donors. We are currently looking at ways to find support and partnerships for those members interested in using the innovation."
In fact, the General Mills sends out an invitation for the interest ones to take part in this endeavour, whereby one needs to start by downloading the "MealConnect" and then either notify the respective "favorite restaurants and grocery stores about the easy-to-use application" or one could even volunteer at any "local Feeding America food bank".
In order to learn further about the MealConnect, and the connected organisations' way of tackling food waste, kindly avail the latest podcast, "A Taste of General Mills", at:
https://blog.generalmills.com/2017/08/3-organizations-leading-the-way-on-food-rescue/
References:
ethicalperformance.com