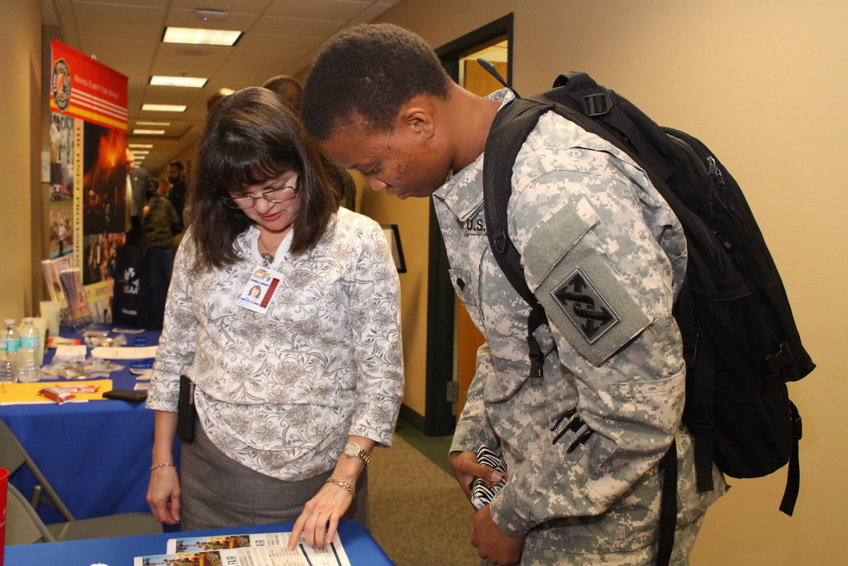 Maximus has recently been distinguished as a premier employer for Veterans by two military publications, highlighting the company's steadfast dedication to recruiting and honoring Veterans. This prestigious recognition further cements Maximus' status as a strong supporter of those who have served our country.

Our commitment to offering significant career prospects and unwavering assistance continues to establish a standard of excellence that positively impacts Veterans' lives.

In the previous month, Maximus was acknowledged as a Veteran-Friendly Company by U.S. Veterans Magazine, and just this week, Military.com's Veteran Employment Project placed us 16th on their list of Top Veteran Employers for 2024.

The recognition list by U.S. Veterans Magazine was compiled after polling numerous Fortune 1000 companies. The evaluation process included assessing Veteran conference participation, survey responses, and researching corporations and government agencies. Military.com's primary criterion for this year's list was the presence of a dedicated Veteran or Veteran/spouse recruiting team, which Maximus proudly has. Our recruiters are not only trained in hiring and attracting Veteran talent, but some are Veterans themselves.

These accolades mirror Maximus' efforts to attract, support, and retain our Veteran employees.

Veterans bring a wealth of skills that enhance our talent pool and prepare Maximus for the future. We understand that their military experience can be converted into practical skills that are beneficial to our organization—such as operations, human resources, cybersecurity, training, and leadership, to name a few.

We will always prioritize hiring Veterans. They possess a variety of talents and skills that transition well into our current and future roles, including adaptability, advanced technology skills, planning, teamwork, resilience, integrity, leadership, and responsibility. These characteristics are crucial to our success.

As part of our Diversity, Equity, and Inclusion initiatives launched last year, the VETS Employee Resource Group was one of the first to be established. Over the past 18 months, this group has expanded to nearly 450 members. The group not only shares the common objective of supporting each other as an extended military family, but they also regularly exchange resources, promote professional development opportunities, and maintain the camaraderie our Veterans cherished during their military service. I'm also pleased to announce that the VETS ERG leaders have taken the initiative to offer educational sessions on mental health, anxiety and depression, and suicide prevention that are open to all Maximus employees.

I'd like to conclude by expressing my gratitude to everyone who contributed to this recognition, and most importantly, to our Veterans at Maximus. Your service to our nation is deeply appreciated, and I'm honored to have you as part of our team. We remain dedicated to recruiting Veterans and offering them opportunities to further their careers with us for many more years to come.