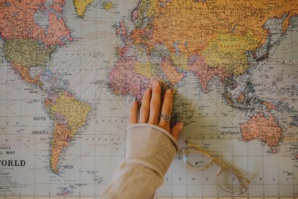 Dailycsr.com – 07 November 2019 – During the "Global Inclusive Growth Summit" inauguration in Washington witnessed a gathering of "private and public sector", wherein the "Mastercard Center for Inclusive Growth" made an announcement of its "groundbreaking suite of tools" which will update "local leaders" about the "current state of and potential for inclusive growth" in their respective communities through "timely data-driven insights".
The
Inclusive Growth Toolkit
is all new initiative that for the first time provides a "clear, simple view of social and economic growth in underserved communities across the U.S., at the census-tract level". More and more leader in the community require "evidence-based insights", while the said tool was designed to address this very demand so that the community leaders and utilise the neighbourhood potentials and improve the life-quality in the process.
Here are two features of the Inclusive Growth Toolkit, as mentioned by press release of the "Mastercard Center for Inclusive Growth":
"The Inclusive Growth Score – an interactive online map where users can view measures of inclusion and growth and then download a PDF Scorecard for any of the QOZs at census tract level.
"A deep-dive analytics consultancy service that provides community leaders with customized insights to inform policy decisions, prospectus development, and impact investor discussions".

Initially the toolkit was designed to drive sustainable growth in the lives of "37+ million people" residing in the "8700+ QOZs throughout the United States". However, after a comprehensive look, it was revealed that every neighbourhood can be "very different", which means they need "different types of interventions" for attaining sustainable growth.

Through this approach, stakeholders will be able to get a comprehensive data which will draw information from "publicly available" sources, "firmographic data from third party data providers and unique and timely insights based on Mastercard's anonymized and aggregated transaction data". In the words of the Mastercard Center for Inclusive Growth's chairman, Mike Froman:
"To achieve better outputs we need to ensure better inputs. At Mastercard, we're working to build a digital economy that works for everyone everywhere. That requires us to apply the full range of our assets – from philanthropy and thought leadership to products, technology, data science and expertise. We are working hand in hand with community leaders in a collaborative effort to reimagine growth."

Giving more insight into the toolkit's role, John Persinger from "Erie Economic Development Corporation" said:
"Initially, outside consultants recommended a 20-25 year development plan. But thanks to Opportunity Zones and other factors, such as Mastercard's data-driven insights, we have shortened this development plan to 5 years".

While, the Mayor of Oklahoma City, David Holt added:
"When we're trying to create economic activity in challenged areas, we're often held back by perceptions but with data like this we can persuasively communicate a message of potential."

And the chief finance officer of New Orleans Business Alliance, Norman Barnum Norman Barnum stated:
"The insights can help local advocates fight the battle of perceptions in the developer and investor communities. These insights are not for what the community was, but for what can be. It allows us to forecast a better life in these communities".






References:
3blmedia.com