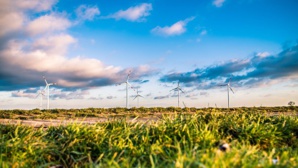 Dailycsr.com – 28 August 2018 – On Wednesday, September 5, 2018, join Mars Inc. along with the "Environmental Defense Fund" in a webinar, in order to know about the journey of sustainability undertaken Mars.
Moreover, the webinar will also cover the methods or ways businesses irrespective of their size can adopt to reduce emissions besides bringing down the related risks of climate change. The company of Mars has put up ambitious goals for becoming "Sustainable in a Generation".
This would mean for Mars to cut down 27% of its emissions of greenhouse gas by 2025, while another 67% to be achieved by the year of 2080, the figures of 2015 being the yard sticks. Mars set forth on its journey of sustainability by turning its attention on "its own operations". It is from that point Mars expanded its efforts towards its "entire value chain" while the same was done with the "consistent engagement on public policy".
For registering a spot for yourself, kindly click on the link provided below:
https://event.on24.com/eventRegistration/EventLobbyServlet?target=reg20.jsp&referrer=&eventid=1818951&sessionid=1&key=F3581CB5FD46277CC2CD6311AEBF5AF7&regTag=&sourcepage=register&partnerref=3BL
The Webinar is titled as "Our Sustainability Journey", which is scheduled to take place on "September 5, 2018 from 2:30 – 3:30 PM ET "
The names of the speakers of the webinar are:
Lisa Manley, the "Senior Director, Sustainability Engagement & Partnerships" at Mars Inc.
Victoria Mills, "Managing Director, EDF+Business", in "Environmental Defense Fund"

Lisa Manley is involved with the "global sustainability team" in Mars, whereby she designs as well as oversees the integration of sustainability strategy, besides she also defines "high-level goals and commitments". Her work also requires her to "assess and drive scaled investments; and manage partnerships and programs". She harbours almost two decades of work experience in "advance sustainable business growth with consumer goods companies".

Similarly, Victoria Mills too has "two decades of experience" in collaborating with businesses for arriving at targeted environmental goals, and she "leads EDF's efforts to align companies' policy advocacy with their sustainability goals".


References:
3blmedia.com