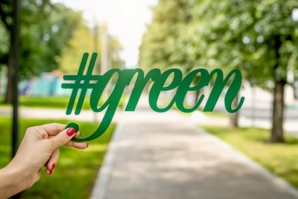 Dailycsr.com – 10 January 2020 – The issue of accumulated "single-use and disposable products" demands innovation in recycling methods. Likewise, recycling disposed off lab equipments are environment friendly. In certain cases, for instance, beyond scope of repair and maintenance of old instruments, either they are sent to the manufacturers for resale while at times, parts that could still be used are salvages and the rest goes in for recycle.
However, keeping safety the first priority, one needs to set limits of what can and cannot be recycled. The Lab World Group's President, Dante Boyer explained:
"Most instruments can be recycled, but those presenting a radiation risk or extreme biological hazards should not be. Certain molds that may have developed can present health problems as well as decontamination problems and may be better off being permanently disposed of."
Similarly, the Surplus Service's President, Lou Ramondetta said:
"Items we receive from medical facilities and labs must go through a certification process with the state to ensure harmful substances like cryogens have been removed before we pick it up"
While, Boyer added:
"If a piece of equipment meets the decontamination criteria to be recycled, then the call is really based on the useful life".
Following the certification process, another hurdle is the transportation of the instruments to recycling facilities. For example, some equipment may require simple pick up whereas others will involve deinstallation. However, companies have the needed expertise for the same, while Boyer said:
"We act as a turn-key, one-stop solution for our customers. Once contacted by customers, we do an initial assessment of the assets along with the logistics of the overall project".
For complex and larger systems, Ramondetta stated:
"We can deinstall CT and MR systems, and carry out all types of transport depending on the customer's needs, ranging from local pickup in the Bay Area, to white glove service. Depending on the price range and value of the device, we are able to offer different options to get the item to our facility".
Once the equipments arrive at the recycling facility, Ramondetta narrated:
"About 85 percent of what comes into our facility gets repaired, refurbished, and reused. We have a team that goes through the equipment to evaluate it, and if it's a piece that goes directly to recycling, we have partners we work with that will recycle metal, plastic, or electronics."
As mentioned earlier, sometimes working parts of a machine, otherwise beyond repair, "may hold value". While Boyer added:
"This usually pertains to higher-end items like mass spectrometers or gas chromatographs. In addition, lasers, mirrors, and filters can be valuable".
The
MilliporeSigma's Biopharma Recycling Program
is built upon a recycling process of Triumvirate Environmental Company whereby they recycle "bioreactor, buffer and sampling bags (multilayered films), and assemblies and filters", informed the Global Manager of Customer Sustainability Solutions at MilliporeSigma, Jacqueline Ignacio. Furthermore, she also explained:
"We also often recycle disposable protective gear, such as nitrile gloves, shoe and hair covers, and other items used in the manufacturing suite that are made from plastic materials".
Before the above mentioned programme begins an "an on-site meeting" is carried out for "waste assessment". And Ignacio added:
"This assessment helps identify all the products that can be included while outlining the most efficient logistics, containers to be used, and pick-up schedule. Each site has different needs, so many different collection schemes can be developed".
References:
3blmedia.com
labmanager.com