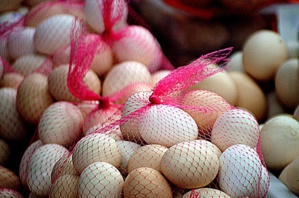 Dailycsr.com – 11 April 2016 – In the United States, three of the country's large "grocer companies" have decided to shift on to "cage-free eggs" by the year of 2025.
In fact, prior to the decision made by these companies many restaurants, service companies, manufacturers along with hundred retailers came out with their respective announcements which were made to boost business and their reputations alike. Needless, to say the said changes occurring in the market is the result of "consumer pressure".
Ralph and Harris Teeter amongst many other banners come under the store chain of Kroger, known to be the biggest "grocery store chain" in the United States, whereby it runs over three thousand four hundred convenience stores and shops. According to Kroger, its "customer base has been moving to cage-free at an increasing rate".
On the other hand, Albertsons which operates "more than 2,200 stores" including various brands like Vons and Safeway claims that its decision was shaped by its commitments towards animal welfare and "customers' buying habits"; while Delhaize America with over thousand two hundred stores, attributes its decision partially to its customers' demand.
In the words of the Corporate Outreach Director of the "anti-farm cruelty charity Mercy for Animals", Jaya Bhumitra:
"Now, more than ever, consumers are concerned about animal welfare on factory farms, and the public strongly opposes cramming animals into cages so small that they can barely move their limbs, walk around or engage in other natural behaviours.
"At a minimum, consumers demand that animals not be tortured in the process of meat, milk and egg production."
While the Campaigns Director of Humane League, Aaron Ross observed:
"Every day more and more consumers are showing they do not support caging hens, and as a result food companies are responding."
The expectation of Josh Balk, the Director of food policy, is that the league would be soon working with "virtually all the top grocers to go 100% cage-free with a timeline".
Moreover, DineEquity, the United States' "largest casual dining company" also revealed that by the year of 2025, all its restaurants will be using cage-free eggs. In DineEquity's Vice-President "communications and public affairs", Patrick Lenow's words:
"As part of our ongoing commitment to animal welfare, we determined it was time to expand our commitment to cage-free primarily because of consumer expectations."
According to Balk's prediction:
"There should be very few battery cages left in this country within a decade. The long history of this cruel and obscene production practice is coming to an end."
References:
http://www.ethicalperformance.com/