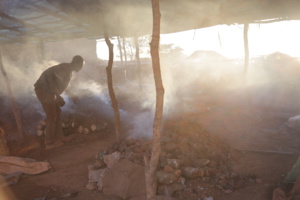 Dailycsr.com – 28 August 2015 – According to a final verdict passed by a Superior Court judge of San Francisco, the "Metropolitan Water District of Southern California" to pay an amount of "$188.3 million" combined with interests for charging illegal water rates to the "San Diego County Water Authority".
Moreover, Judge Curtis E.A. Karnow informed that the preferential right preserved by the Water Authority for supplying water has been under calculated by MWD whereby "hundreds of millions of dollars" payments of Water Authority were "excluded".
All the defences of MWD against the legal charges of Water Authority were dismissed by Judge Karnow in the final hearing which also overruled the contention that the wholesaler of Los Angeles overcharged the Water Authority with their consent. The chairperson of Water Authority's 'board of directors', Mark Weston remarks:
"After five years in court, we have prevailed on the two main points of our lawsuit – that MWD has systematically overcharged the San Diego region's ratepayers while shorting our rights to MWD water. Today's final ruling affirms our efforts to protect San Diego County ratepayers. We will continue to need support from civic and business groups as we fight MWD's expected appeals and new strategies to overcharge this region."
The final calculation of damages were conducted by Judge Karnow in his final ruling for the caused damages to Water Authority, whereby the Metropolitan is held responsible for issuing "illegal rates", while it the ruling also states that:
"MWD's interpretation of a statutory water rights formula has improperly excluded payments by the Water Authority for transporting the Water Authority's independent Colorado River water supplies".
In the eyes of the law every MWD agency members are "entitled to a percentage" of the available water supplies of MWD. Moreover, the court announced that Water Authority has been buying transport facilities from MWD so that to supply the water purchased from the Imperial Irrigation District along with "All American and Coachella canals" that flow in the Imperial Valley. In fact, the court is also of the opinion that:
"Correct assessment of the Water Authority's preferential rights will mean access to tens of thousands of acre-feet of water per year for the San Diego region, a significant increase in supplies".
Being the lawsuit's prevailing party, Water Authority has plans to recover the costs and attorney fees from MWD. The representatives of the Water Authority are "Keker & Van Nest of San Francisco" along with "Brownstein Hyatt Farber Schreck". However, the BusinessWire states:
"The Water Authority's Board of Directors already has determined that the agency will deduct its litigation expenses and return the remaining money to its 24 member agencies in proportion to their payment of MWD's illegal overcharges over the four years in dispute. MWD has said it will appeal, and that will delay refunding of the Water Authority's overpayments".
References:
www.BusinessWire.com