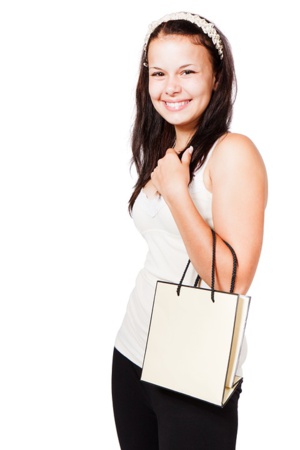 Dailycsr.com – 20 July 2016 – The concept of sustainable business has crossed an important milestone in the year of 2015, especially with the "COP21 climate agreement" along the UN's launch of "17 Sustainable Development Goals", the business sector on a global scale can have a "long-term direction" to achieve and plan their goals.

The "Plan A" programme of Marks & Spencer, for the fiscal year of 2015-2016, regarding its ethical and environmental programme has been completed successfully, whereby the company has delivered "a range of commitments" that were made during the course of the year. Vikas Vij informs that almost "three quarters" of all the products at M&S comply with "Plan A performance".

However, last year only sixty four percent of M&S products performed under Plan A. Likewise, M&S has demonstrated "notable progress" in becoming energy & water efficient in its operations, besides reducing food waste by nine percent.

The C.E.O at M&S stated that the company keeps "customers right" at the centre of its business agenda. Furthermore, Vij writes:
"M&S is geared to provide innovative solutions to more sustainable living that feels personal and local to the customers. The company recognizes that Plan A is a win-win approach – a simpler, more efficient, less wasteful business is better for the planet and its bottom line".

Here are the highlights of M&S' first "Human Rights Report", as provided by Ethicalperformance:
In 2015, M&S rolled out a nationwide unsold food redistribution program with social network Neighbourly.com. The program has seen M&S owned stores work with 500 charities such as food banks and community cafes.
Almost a year ahead of the 2016 Plan A target, M&S removed plastic microbeads from wash-off personal care products to help protect marine life.
To increase supply chain transparency, the company made the details of its clothing and food suppliers available on an interactive supply chain map. Customers and stakeholders can now see where M&S clothing, home and food products are produced.
All palm oil used in M&S products in 2015 was Roundtable on Sustainable Palm Oil (RSPO) certified.
Seventy-three percent of M&S products sold had at least one Plan A quality above and beyond the market norm in 2015.
Nine in ten Sparks card holders have chosen a charity to support and donations are set to pass £1 million mark.
Energy use across UK and Ireland stores, warehouses and offices was down 39 percent and water use was down 31 percent (both figures against a 2006 baseline).