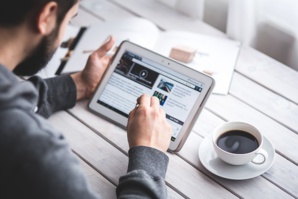 Dailycsr.com – 04 May 2016 – The Living Progress Challenge closed its "Idea and Proposal submission" date on the 11th of March 2016, whereby they put an end to the invitation sent across the "global community" for submitting their "best ideas for software solutions and digital services" which will turn "improve lives". Ethicalperformance also informs that the present moment is 'beyond' the "wildest dreams" situation for the LPC team members.

Within midnight's time frame, as many as "350 ideas and more than 130 proposals" were received by the team which was almost three times more than their expectations. It is indeed an inspiring privilege to witness "hundreds of great minds" thinking towards making the world a "better place through technology". Here are three "bold" proposals among hundred others enlisted by the team:
"A tablet application that helps new mothers in developing countries ensure their babies receive appropriate vaccines on schedule
"An application to improve the business continuity of small and medium-sized businesses struck by natural disaster.
"A mobile app to help disabled youth and adults gain life skills and confidence to pursue independent living".

Moreover, the LPC team extends a special gratitude towards the Hewlett Packard Enterprise Spark community", which is comprised of "software engineers, designers and project managers" coming from all over the world to lend their expertise for helping numerous "NGOs enhance their proposals through co-innovation".

The excitement present to the brim during the "SXSW Interactive Conference" which took place at Austin, Texas from the 11th of March 2016 to the 15th of March 2016. Ethicalperformance writes:
"The Living Progress Challenge was front and center in the Fast Company Grill where it was brought to life through a coloring-book style wall mural created by Austin-based artist Will Bryant. The mural enticed visitors to learn more about the Living Progress Challenge ideas and color elements of the stories that touched them".

In Bryant's words:
"I was honored to be interviewed by Fast Company one of the world's leading progressive business media brands, about how HPE is working to bridge the digital divide by leveraging the power of the crowd and our cutting edge technology. I felt incredibly proud of the role the Living Progress Challenge is working to play in accelerating opportunity for people in need".

Five finalists' prototypes will be worked on to turn them into full fledged "functional software solutions" and deploy them "around the world where they can positively impact lives".



References:
ethicalperformance.com