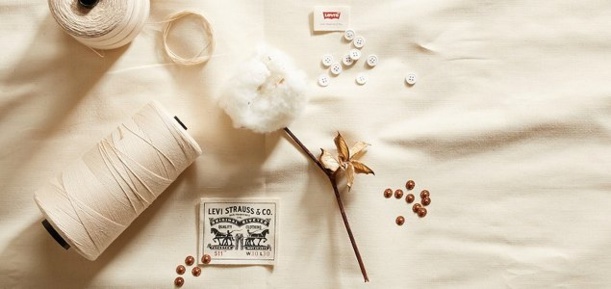 Dailycsr.com – 29 October 2015 – Levi Strauss & Co. has managed to "dramatically" reduce its impact on the environment while it fabricates garments. This feat was achieved by bringing in further efficiency in its operational processes. In fact, in the month of March, the company also announced that it has saved over "1 billion liters of water" since it began the initiative of "Water<Less™ process" in the year of 2011.
On the 6
th
of October 2015, the company of Levi's launched its 2015 Fall Collection named "Levi's Wellthread™ Collection", whereby it flaunts "a holistic approach" towards designing products in sustainable manner. The collection features "100 percent cotton" garments that are easy to recycle by "empowered workers".
Moreover, the collection also sports the first ever "Water<Less™ fabric" of Levi's whereby the company manages to save "more than 65 percent of the water" involved in the process of dyeing. The waterless fabric is also matched with the "Water<Less denim finishes" that require fifty percent of less water.
Furthermore, Levi's brings forth its "Dockers® Wellthread process" in order to responsibilly source itself, as the process weaves together the warp of sustainable designs and the weft of healthy environmental practices. The process also stresses on the durability of materials along with supporting the "well-being of the workers" involved. The vice president of Levi's "social and environmental sustainability", Michael Kobori stated:
"How you make a garment is just as important as the garment itself. We believe that we can use our iconic brands to drive positive sustainable change and profitable results. We invented a category and with that comes the responsibility to continually innovate for each new generation of consumers."
The team of "Dockers Wellthread" designers studied the historical archives clothes' records to trace the line which held clothing up "over time". Based on the research, the team came up with a "pilot collection of khakis, jackets and T-shirts." The "lasting value" was incorporated into the process of designing whereby "reinforcing garments' points of stress". Moreover, the designs also stress on stronger buttonholes and durable pockets.
However, the newly launched Wellthread collection brings in "slight modifications" so as to improve durability further. Likewise, "mechanical abrasion" was replaced by laser process while the Western shirt's pocket flap underwent slight modification for reducing "strain and breakage" in the portion where it is joint to the shirt.
The entire range of denim-wash uses "Water<Less™ processes" which includes "Water<Less fabric in the 511™ Slim Fit Jean and Trucker jacket", while the T-shirts undergo "water-saving cold-water pigment dyes" treatment. Levi's Global Product Innovation head, "Paul Dillinger" states:
"We're delivering goods that are the same as always, like never before. The Wellthread design methodology seeks to create environmental or social value creation at every point in the design process — allowing the design team to make the right choice whenever a choice is made."
References:
www.sustainablebrands.com